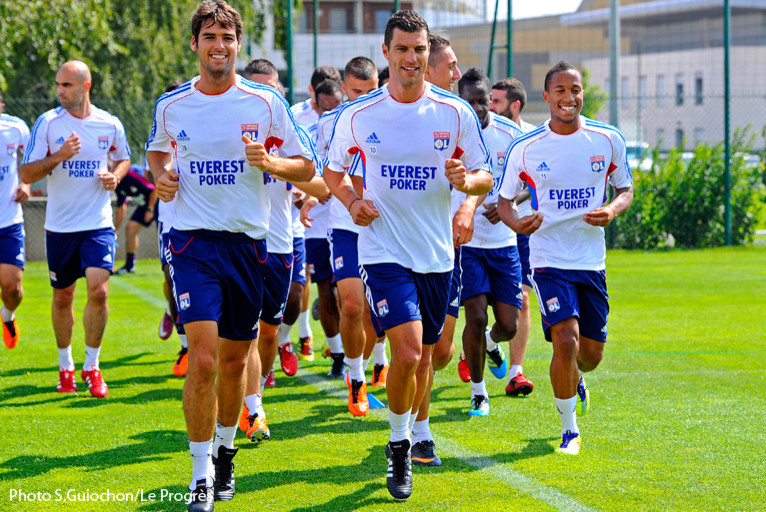 The first training session of the day saw a mix of physical and technical work...
The stopwatch was out this Friday morning to rhythm the half hour of intense fitness work concocted by the Olympian staff. In four separate groups, the 19 OL players turned like clocks. There was no question of putting ni too much, nor to little work.
After this ½ hour of running around the installations of Tola Vologe, it was time to put ion the football boots for some technical work interlaced with different movements in regular sequences. Afterwards… it was time to return to the changing rooms.
The group: Vercoutre, Gorgelin, Lopes, Gassama, Abenzoar, Seguin, Fontaine, Cris, Gonalons, Pied, Briand, Gourcuff, Bastos, Ederson,  Cissokho, Gomis, Lisandro, Belfodil, Novillo.