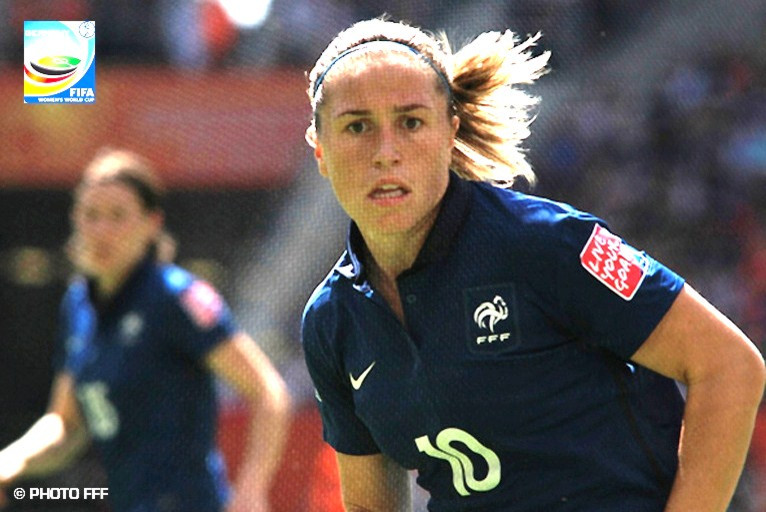 The French women's team are virtually qualified for the quarter final of the World Cup for the first time in their history.
The Bleues of Bruno Bini pulled off an excellent performance thrashing Canada 4-0, on Thursday in Bochum. After a first success against Nigeria (1-0),  France have virtually qualified for the quarter finals of the World Cup in Germany. Only a victory for Nigeria against Germany at 20h45 could upset the French women.

At kick-off, 5 OL players were in the starting line-up: Laura Georges, Sabrina Viguier, Sonia Bompastor, Louisa Nécib and Camille Abily. It was the Juvisy player Gaëtane Thiney who opened the scoring following a shot from Elise Bussaglia (1-0, 24'). A goal spoiled by an offside position which confirmed the French domination. Returning for the second half, Thiney struck again with an excellent effort (2-0, 60'). Then the Lyon players took over with a 3rd goal headed home by Camille Abily on a corner (3-0, 66'), and the final effort coming from Elodie Thomis who had just come on, after a rapid counter attack (4-0, 83').

If Nigeria do not beat Germany tonight, France will be qualified for the quarter finals, even before the final group stage match against Germany on Tuesday the 5th of July.