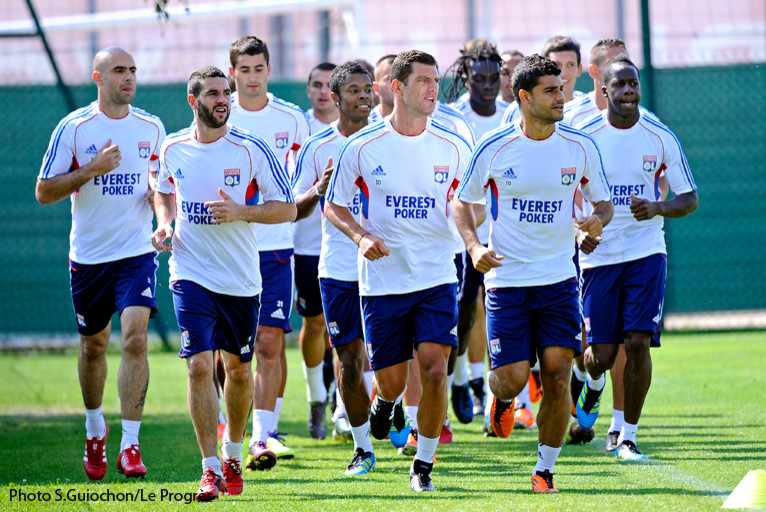 The Olympique Lyonnais players returned to training this morning at 10h30.
Present: Vercoutre, Gorgelin, Lopes, Gassama, Cris, Cissokho, Ederson, Bastos, Gonalons, Gourcuff, Lisandro, Gomis, Briand, Pied, Novillo, Fontaine, Blefodil, Seguin et Abenzoar. Entouraient ce groupe : Garde, Genesio, Baticle, Bats and Duverne.
Rémi Garde started his first training session with a few words to his players. The 19 men then started some light work. A session under the sun which kicked off with some light jogging. Then the players worked on running with the ball and passes. They finished with some stretching and abdominal strengthening. Rémi Garde exchanged a few words with Gourcuff then gathered his group together in the middle of the field for another speech. It is of note that the return to work was undertaken in good humour. The players will return to Tola Vologe this afternoon from 17h00.