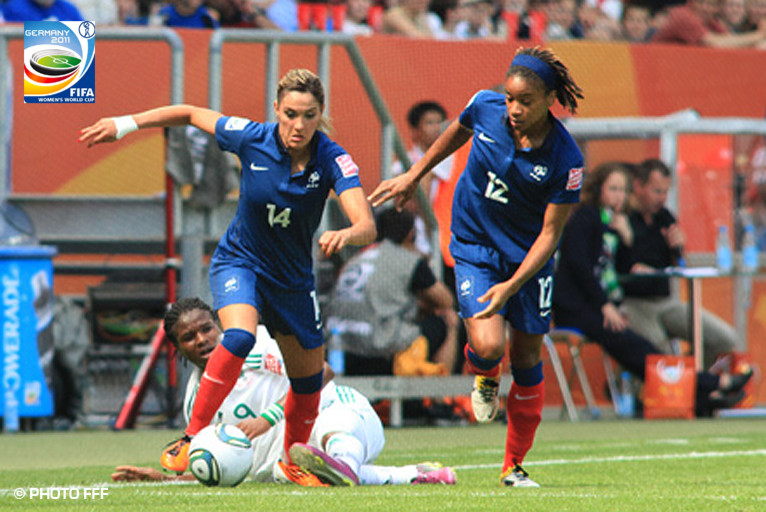 The French women's team started off their World Cup campaign well, defeating Nigeria 1-0 on Sunday afternoon.
The Bleues of Bruno Bini did not mess up their entry into the World Cup, on Sunday afternoon at Sinsheim in Germany. France won their first group match 1-0 against Nigeria, with a goal of from the Montpellier player Marie-Laure Delie (56').

At kickoff, 5 Lyon players were in the starting line-up: Laura Georges, Wendie Renard, Sonia Bompastor, Camille Abily and Louisa Nécib. In front of nearly 25,000 spectators, the French struggled to find a way through, before the entrances in the second-half of the two OL forwards Eugénie Le Sommer and Elodie Thomis. The only poor point of the encounter was the exit through injury of Wendie Renard at the hour mark. Sabrina Viguier, Corine Franco and Sandrine Brétigny did not participate in the encounter.

In the same group, Germany beat Canada 2-1 at 18h00 in front of 74,000 fans at the Olympic Stadium in Berlin. France will play their second match of the tournament against Canada on Thursday at 18h00 in Bochum.