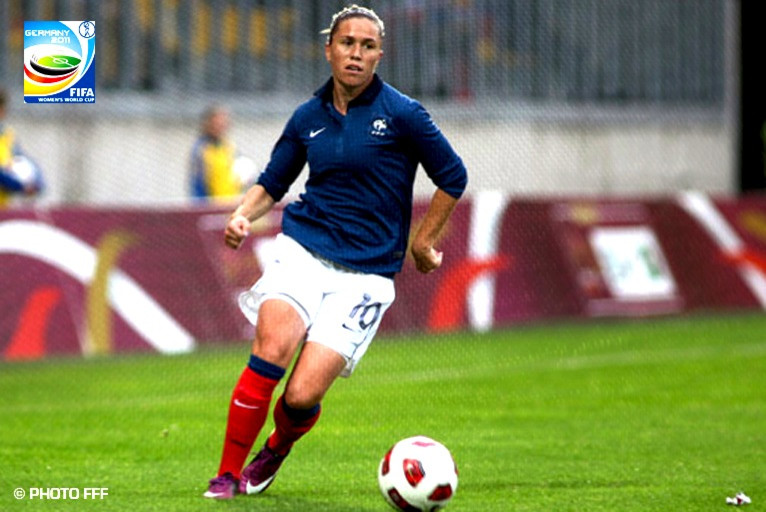 Camille Abily is one of 12 Lyon players who will dispute the Women's World Cup in Germany, starting on Sunday.
Camille, how are you approaching your first World Cup?
It's really a chance to be able to participate. At 26 years of age, I have a lot of experience but I've never experienced this. It's really special, I want to enjoy every moment.
Can you tell us about your preparations with the Bleues?
At the end of the club season, we met up with Bruno Bini for a training camp before being able to profit from our families for a week. Then the adventure began with a lot of physical work, before facing Belgium twice in warm-up matches (2-1, 7-0). This allowed us to gain confidence and move on to technical and tactical work. We have been in Germany since Wednesday and everything is going well. We're looking forward to it!
The first match is against Nigeria, on Sunday (15h00), is it already decisive?
Yes because if you look at the FIFA rankings, this is the weakest team in the group. Then we have two tough matches against Canada and especially Germany. So we have almost an obligation to win, even if we can also win the two other matches. The staff has already given us the videos to study the play of this adversary.
Can OL's victory in the Champions League have an impact on the France team?
Yes because there are 10 OL players in the France squad. Against Potsdam in the final (2-0), we proved that we were able to compete physically with the Germans. This can be a reference for the national team. Now, it has been a while since France have faced a great footballing nation. This is an opportunity to see what we are really worth.
How far can France go?
For now the goal is to get through the group stage. Then, if all goes well, we could meet England or Japan, which are two very good teams, in the quarterfinals. We not thinking any further than that for the time being, we will see as we go.