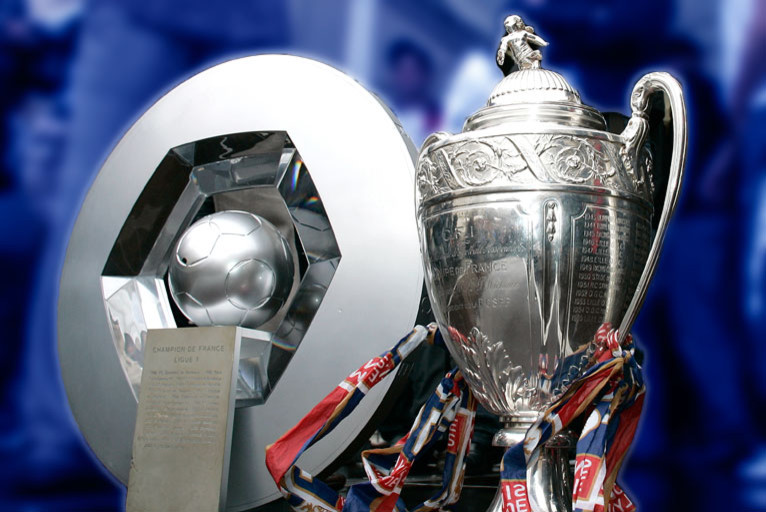 50 cups, in a cabinet, it takes up space, it classes a club. Since 1989, Olympique Lyonnais have won 50 trophies in all categories *.
A total in which seven "pro" titles of French champions of course weigh a particular weight, in which the seven trophies "best youth club" are also essential. A total that allows OL to position itself at the top of the French hierarchy (Auxerre, the second in this ranking so special possess a total of 22 trophies, PSG are third with 20 successes).
By dissecting a little, and keeping in mind that each of the 50 trophies has its history, its people, has encountered difficulties and joys experienced its own, one thing is clear: since 1989, OL have proved dominant in all three areas: the professionals,  training and women's football. Nationally, OL are even the only club to have won every competition at least once during this period.
With 16 trophies in men's professional football (7 championships of France of L1, 6 Champions Trophies, 1 Coupe de France, 1 Coupe de la Ligue and a UEFA Intertoto Cup), OL lead PSG (14) and OM (9).


In the field of training, OL maintain their leadership (27 trophies) ), far ahead of other clubs traditionally known for the quality of their training: Auxerre (16), Metz (11) or Nantes (10). Performances that enabled OL to be rewarded 7 times with the trophy "best youth club" (Nantes (5) and Auxerre (4) complete the podium).
Finally the women: the 5 consecutive French league titles, combined with a success in the Challenge de France and a Champions League, positions OL in first place (7 titles), ahead of Montpellier (5) and Toulouse (2).
* Championship of France of L1, Champions Trophy, Coupe de France, Coupe d ela Ligue, Intertoto Cup, Professional reserves Championship, Coupe Gambardella, France Championship U 19, U 17, U 13, childrens, "Best youth club," French Women's Championship, Challenge de France, Female Champions League.