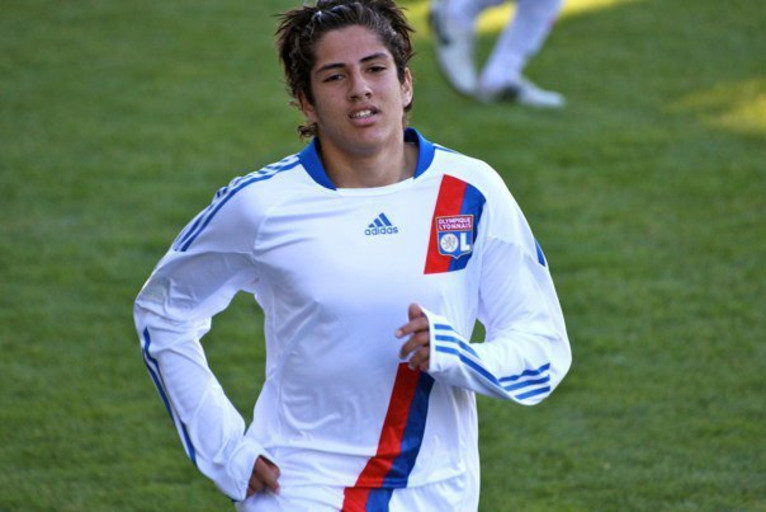 The former Quevilly player, author of 36 goals this season in the u17's Championship, kicks off World Cup this Saturday with France in Mexico. Before his first game against Argentina, he tells us about his dream season.
Yassine, how does your first big world event look?
I'm preparing it quite calmly, although there is still a little apprehension. Simply being there is already something beautiful to experience. Facing the best teams in the football world will be, hopefully, something unforgettable. I have not forgotten where I have come from. A year ago, I was still playing at Quevilly and everything accelerated with Lyon this season.
Speaking of this, did you expect to be as efficient with OL by scoring 36 goals in the u17's championship?
It's hard to say ... I would firstly like to thank all the people around me who helped me during this year. My family, friends, teammates and coaches who helped me progress and achieve this call-up. It was really great. I never thought I would experience all that in my first year at OL. I really enjoyed the warm hospitality of the club. This facilitated my integration into the team although it has not always been easy.

Why did you choose OL?
I chose Lyon because it was in France, close to my family, and especially because it is a great club! I have not forgotten where I have come from since I started in football and six years in the club of Saint-Aubin les Elbeuf (Seine Martime). I also remember my first contact with OL: It was after a national championship game against Lens with Quevilly. The club asked me to come in for a trial, which proved conclusive. Either personally or collectively, this season was full of emotion.

Getting back to the World Cup, what is the atmosphere in the group and what are your ambitions?
It's true that I am the only representative of OL in the u17's squad. But I now know the majority of the players of this generation 94. I know most of the players from Le Havre (Benjamin Mendy, Adam Nkusu and Jordan Vercleyen) that I had the opportunity to face in the league when I played with the u17's at Quevilly. The collective goal is to go as far as possible and why not win this competition. Many say that we have an easy group with Jamaica, Japan and Argentina. I do not think so because there are no more small teams at international level. We will be faced with three very different styles of play. We must therefore respect everybody and play like we know how to.


And your personal ambitions?
I'll try to play as much as possible and show what I can do. Why not aim to be top scorer of the tournament ... I hope that this World Cup will serve me for my next season with OL. I want to try to sample as much as possible in the CFA championship and get a little closer to the professional group.
The schedule of the France u17's team
Saturday 18 June: France - Argentina, 15h00 in Monterrey (22h00, French time)
Tuesday 21 June: Japan - France, 15h00 in Monterrey
Friday 24 June: Jamaica - France, 15h00 in Monterrey
© photos FFF