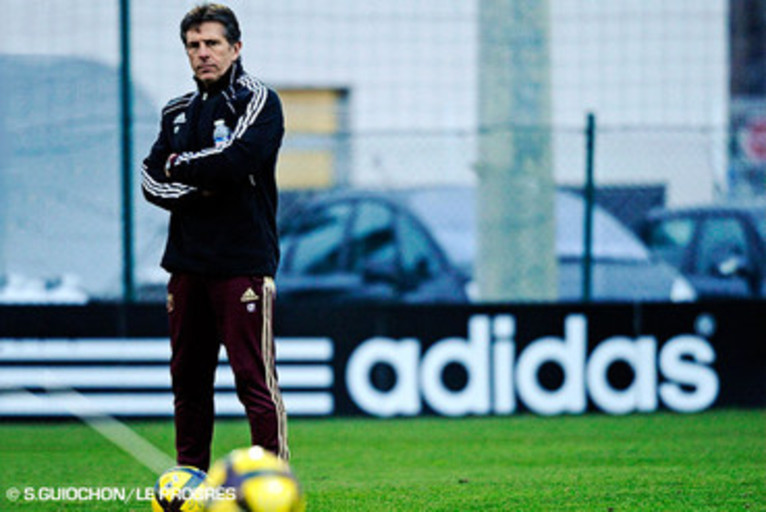 The women's victory...the week of the OL squad...the matchg away to Monaco...his future...
Claude did you watch the women's final and what do you think of the result?
"Yes, I watched the game. They negotiated the match well after a difficult start. OL were able to regain control of the game. There is a certain logic in this success, despite some fears. I am very happy for the club. Does this makes me dream? No, I do not dream. Anything positive is always very important for the club. It is a reward after several seasons of work. This team already deserved to win the cup last season. "
How has the week gone?
"It was very good. I have no comment on what happened beyond the sporting side. I have the ability to move quickly to something else and to put collective interest above all else. It is important to focus on the pitch, on this match in Monaco. The group is well, prepared to compete in this final installment. The approach to the game is important. The game must pass before the stakes."
Is it not complicated for you to play this match against Monaco?
"I forget about the context. I always try to be pro. Afterwards it is always special. But I am at OL and everybody here wants to take 3rd place. This match determines the future of the club for next season. I do not speak about mine. I'm under contract. I will not talk about my case. I have no qualms, no ulterior motives."
What do you think about this Monaco side?
"You can expect anything from this team. They have quality, with experienced players and younger players. I had put them in the position of outsiders at the start of the season. It is not easy for them, but that is also the case for other teams."
Playing away from home?
"Firstly we are playing an important game with our destiny still in our hands. We are in a position of strength. I think Saint-Etienne will play the game. They're pros. And then there are financial considerations ... Afterwards, if we put in a performance like the match against Brest, I'll be happy. I liked the attitude of the group during the last two games ... Keep abreast of the result at Saint-Etienne? We'll try towards the end of the game. Do I want our supporters to be present? Yes, I hope there will be fans that come to cheer us on. I will not make an amalgam with what happened against Caen.