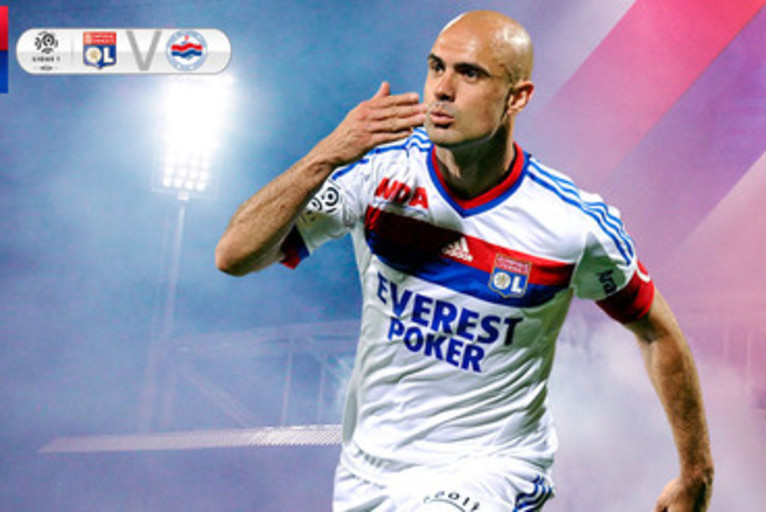 If Lyon are well positioned to retain their third place, they know it is not yet definitively established. As for Caen, they arrive at the Stade Gerland looking to maintain their L1 status without worrying about the other teams threatened with relegation...
While the Olympians have not frankly confessed it, they appreciated Bordeaux's win on Wednesday night against PSG. So with a two point lead and just two matches remaining in the championship, OL still have their destiny in their hands. But this should not change their investment for the match against Caen. Nothing is done and nothing will be done on the evening of Week 37 day if one believes Claude Puel who says his team will play for their place on the podium away to Monaco. There can be no question of lowering their guard ... But obviously, we can also imagine the ideal scenario with a success for Lyon and a result, a draw for example, for Lille at the Parc. This would avoid some headaches on Sunday, May 29th ... Ears will be logically turned towards the capital.
The match against Caen must be won, with or without style. We must first think about the win regardless of what happens at the Parc. We must win despite the wear and tear of this "funny" season. We must win without Gomis, Gourcuff, Lovren but perhaps with Lisandro. Maybe with some who will knowingly or not say their goodbyes before heading off to other destinations. We have to win despite the Norman opponent that has quality as their recent performance have shown, a series of five games without defeat, and their need to ensure their L1 status without relying on the final day, or even on other relegation threatened sides.
So effectively, it will come from play or not. It could be achieved only by the mind, guts ... whatever. But this must happen as has often been the case at home during the return phase. 20 points taken from a possible 24 with an ongoing series of 3 victories and 3 goals scored. "The training camp in Brittany did us a lot of good...." The Lyon coach believes that his group feels better in their boots. He also knows that the backs to the wall, they usually respond present. "Third place is the minimum ...". Jérémy Toulalan is lucid when he analyzes what has happened so far. The OL has returned from hell, so they might as weel ensure the minimum that would still be "a remarkable achievement.
This OL - Caen is the last match of the season at the Stade Gerland. Many fans may have the temptation to show their displeasure after another season without a title and everything that has happened ... Let's hope they think first of encouraging their team. A team that has even greater need in these final moments of the season.