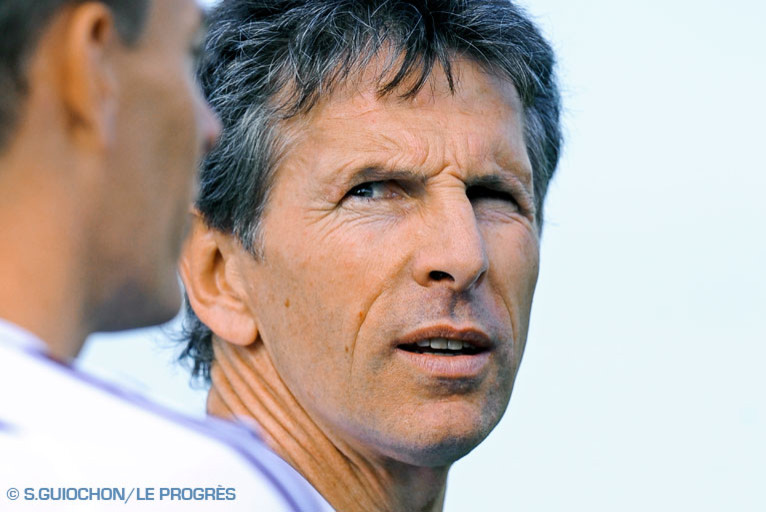 There was question of PSG's defeat at Bordeaux… the visit of Caen… the context surrounding the match… the probable title for Lille…
Does PSG's defeat at Bordeaux change anything for OL?
"I do not take it that way. We had considered all the cases. Yes, it's better for us, but everything remains to be done. We will have a tough match against Caen as we did in Brest. Caen are a dynamic team that gets forward quickly, a team that returns well. We know what to expect. I do not think we can definitely assure our 3rd place this weekend. We are programmed for the final two matches with the qualification to be confirmed against Monaco. There is no speculation on something else. We must remain focused and not lower our guard. The hardest is still to come, everything remains the same."
The context surrounding the match against Caen?
"We need the full support of our fans to finish off the job. The demonstration before the game? I am calling for the support of everyone. The group is calm, they have stepped back from events. The training camp was beneficial..."
What is your assessment of the season?
"There will be time to make assessments once we have finished the season."
What do you think about Lille winning the title?
"This is a club which is on a good momentum, which has progressed, which is in a good context. Congratulations to them. I'm happy for the region, players, club, fans. It's a job well done. A reward for everything that has been done. I do not want to talk about my time at Lille in regards to this title. Why will Lille and not OL be crowned this season? There are no comparisons to make. Just congratulations to Lille.