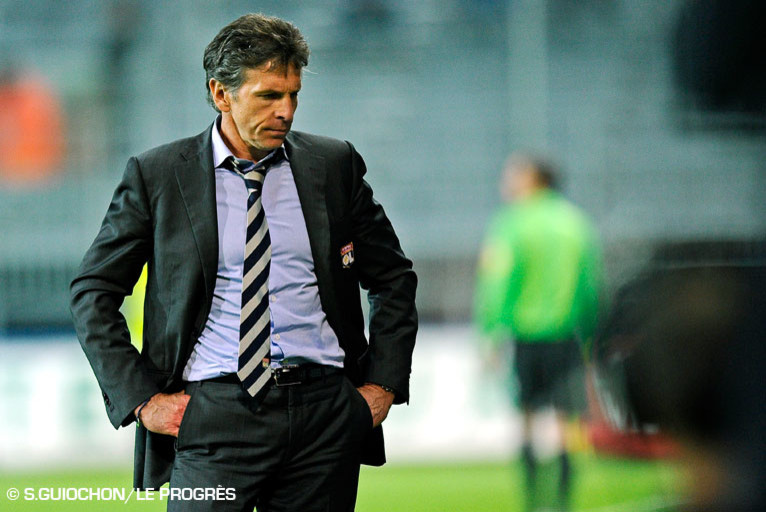 A performance with pluses and minuses for a draw that can leave any regrets ... PSG are more than ever a threat in view of 3rd place...Match retour...
In Brittany, OL ended a series of three defeats in a row on their travels without having scored a single goal. Certainly a positive, even if this point could have more or less worth when PSG will have played their match against Bordeaux. Let's just wait and see.
In Brest, Lyon also showed more flair, more control during the first 30 minutes. They also had chances in the second half. In general, a good frame of mind was at the rendezvous.
But in Brest, they were unable to hold onto the victory, adapt to a team that has reorganized, remobilized after a poor first act having also shown large defensive gaps. A team fighting for its survival just as the seven-time champions fight to stay on the podium. A story of will as much as footballing qualities, knowing that attributes are stored in priority within the Olympian ranks. Certainly OL were better than their opponents, but in several challenges, the teammates of the warrior Baysse took the ascendancy, especially in aerial duels, in the image of the deviation that brought about the equalizer. Let's not forget, either, the saves made by Lloris. Infuriating. A number? OL have only taken 21 points on the road, which could be their lowest total since the 2001-2002 season ... One explanation, among others, the current situation. As this wider finding of a lack of mastery over the duration of an encounter... something which keeps on coming back.
All that remains ultimately is a success which disappeared and this indecisive situation with only 2 games remaining. Nothing is finished for OL, or for PSG who have not yet won in Bordeaux or at home against LOSC, or even in St Etienne. All that remains for OL is to do their utmost to take the most points possible at home to Caen and away to Monaco. If PSG do not have an easy schedule, OL will face two teams looking to avoid relegation, including a Monaco side in really bad shape that could be playing for everything on the final day of the season. What suspense! Will Gomis be fit? Will Lisandro and Gourcuff return? There are so many other questions.
Let's, for the time being, wait for Wednesday night ... to know a little bit more about the true situation of OL just 2 matches before the end of the campaign.