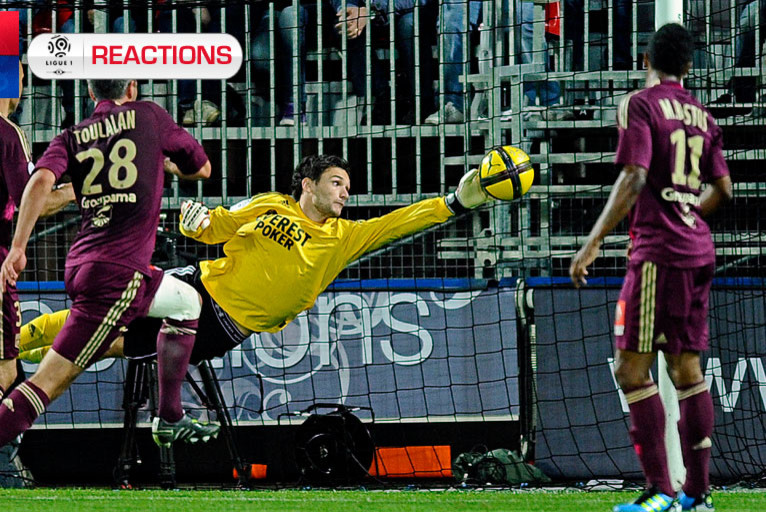 Reactions from the OLTV bus after Lyon's draw with the Stade Brestois.
ALY CISSOKHO
We expected a tough game tonight, this was the case. We knew they would push hard, that the players would not let go. We scored quite early on in the game but dropped too deep in the second half to maintain our advantage. This draw does not satisfy us. We must now take all the remaining points.
JEAN-MICHEL AULAS
This game is like the principle of the half full or half empty bottle. Full at the beginning of the game ... then we conceded this slightly lucky goal through Licka and a very complicated, beautiful shot. We must bite the bullet and wait to see what Paris will do in Bordeaux. It is a very difficult and very tight end to the championship. All teams are giving everything. We put in a serious match without the success desired. We could have won but we must respect this team of Brest who are fighting against relegation. It is a good result for them and we did not do what it takes to bring home more than one point. We must wait until Thursday before making an assessment.
MICHEL BASTOS
It is a difficult time. I cannot hide that I'm disappointed because I expected a victory tonight. We opened the scoring and then were not able to find the efficiency to put away a second goal. We must recover quickly and not slip up during the next confrontation in order to keep our hopes of staying on the podium alive.
CLAUDE PUEL
We started the match well, with a certain amount of control. We could have better exploited certain situations. We badly finished off the last fifteen minutes of the first half. Then we put our foot on the ball a little more in the second but by bad choices or precipitation, we did not reach safety. Our team was too wasteful and was caught by a goal which came from somewhere else. With the help of his tibia he put the ball in the top corner...
There was more aggression, we were more conquering tonight. We must stay in this state of mind. We will again have the opportunity to pick up third place, we must seize it.