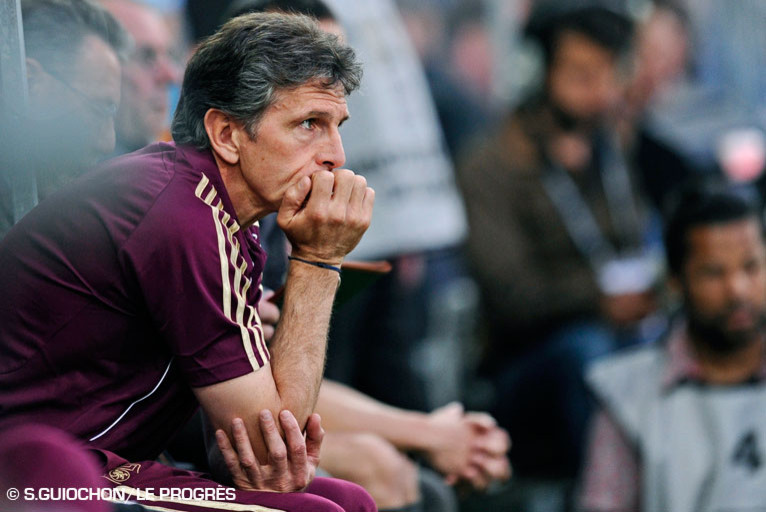 The OL coach spoke to the gathered journalists two days after the defeat at Auxerre, and three days before the match against Brest, in Week 36 of the Ligue 1.
THE TRAINING CAMP IN DINARD
"The decision concerning this training camp was made yesterday. It is a place where we can come together, and where all the conditions are right for a good training camp and properly prepare the match against Brest. This is not a consequence of the defeat at Auxerre, only a key moment of the season because there are three matches remaining before the end. We therefore have a chance to recover and be more precise, punctilious in work. We will move away from the usual conditions, family. We get to see the team evolve without distractions, with the possibility of discussion for them to have moments together. This is an opportunity to refocus on a very important goal for the group, for the club."
THE DEFEAT AT AUXERRE
"We are in the final straight, with the difficulties it creates. We have suffered a lot from nerves and difficulties in dealing with the pressure. We did some interesting things against Marseille although not everything was perfect. At Auxerre, we had some injuries, hanging, even if that does not explain everything. We started badly. We were at fault, we know it. We have a lot more pressure on us away from home: it's more comfortable playing in front of your fans, and we manage to get into the matches better.
But it is useless to repeat the game. It is never fun to take such a slap. We are a cyclical team, with ups and downs. It's up to us to get back to our best against Brest as we did after Toulouse, and find an acceptable level. But the most important thing is that we still have our destiny in our hands."
PSG AND FOURTH PLACE
"Our ranking depends entirely on us. I am not looking at the schedules of the other teams. I do not say that this club can win or lose points in this game (in response to a question about PSG's trip to Saint-Etienne on the final day). It's up to us to do the job. If we are where we are today, it is the result of our shortcomings. But I do not have an eye on fourth place. Playing in the Champions League is vital for the club and players."