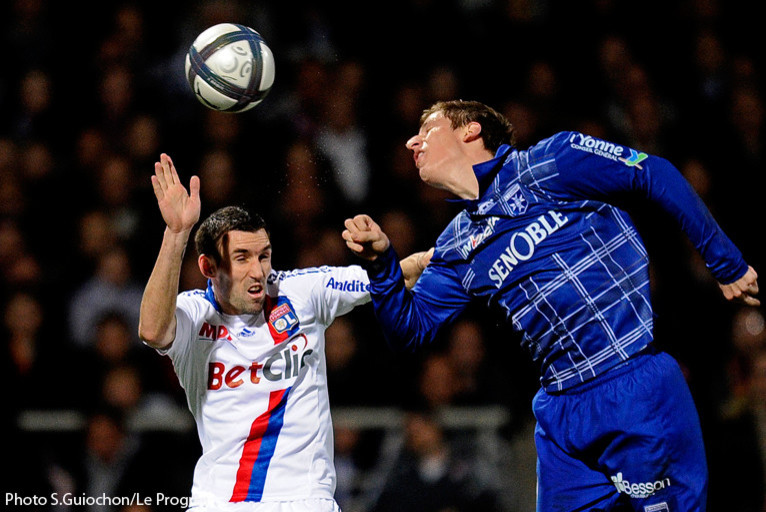 Lyon are unbeaten at the Abbé Deschamps in the last 10 confrontations...Eight victories and two draws taken at a ground where OL are usually successful...
2000-01: AJA 0 OL 3 (Anderson x 2, Govou)
2001-02: AJA 0 OL 1 (Govou, in the 92nd minute after bamboozling Jean-Alain Boumsong and Philippe Mexes)
2002-03: AJA 1 OL 2 (Govou, Luyindula)
2003-04: AJA 1 OL 2 (Violeau, Luyindula)
2004-05: AJA 0 OL 3 (Juninho, Essien, Cris, for Auxerre's first defeat of the season at home in Week 34)
2005-06: AJA 0 OL 2 (Diarra, Juninho)
2006-07: AJA 0 OL 0
2007-08: AJA 1 OL 3 (Benzema, Fred, Källstrom, in a top notch match from OL which allowed them to take their seventh title in a row)
2008-09: AJA 0 OL 0
2009-10: AJA 0 OL 3 (Boumsong, Makoun, Pjanic, with a magnificent first goal for Jean-Alain Boumsong with a… Madjer)
During the game at Gerland, on the 22nd of December in Week 19, OL and Auxerre played out a 1-1 draw. Claude Puel's men had opened the scoring in first half stoppage time. Jean-Pascal Mignot, the Auxerre defender, unfortunately firing a Kim Källstrom cross into his own net. But, from the second half kick-off, Dennis Oliech recuperated the ball and played through Julien Quercia. This latter turned Hugo Lloris and slid the ball into the empty net. Despite largely dominating afterwards, OL were unable to retake the advantage and finished off the first round of matches in the L1 with a draw.