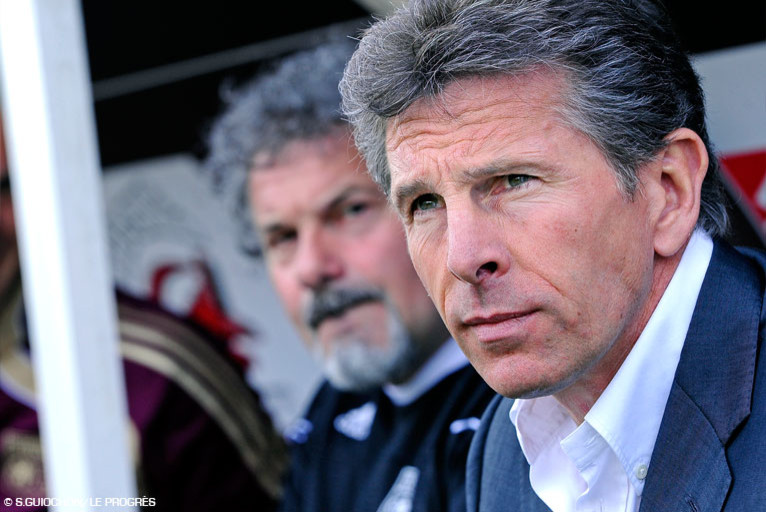 A look back on the victory over OM...views on Wednesday's match against Auxerre...a little information on the injury situation...
How do you explain the differing performances of OL?
"This is the peculiarity of our team to put in non-matches, or limited performances. It is up to us to grow, to be consistent. There was a great deal of desire, of quality against OM. It was a very interesting match while not perfect in terms of mastery in particular. But with this mindset we can put in good performances in big games like against Marseille and in special conditions. This proves the quality of the group on a point mental and emotional level."
Is it finally easier to face a team like OM rather than Auxerre?
"Everyone showed their desire against OM. It was almost natural to respond present. Against OM, the players have proven they can respond present in the wake of the non-match in Toulouse. We responded as a group with great play that they had worked on during the week. Afterwards, a team is judged on its continuity. We must erase these mood swings. Afterwards, we are late on in the season, and we can no longer procrastinate. There are 4 matches to go it doesn't matter if they are at home or away. We have a big match ahead of us in Auxerre. This game will be even more difficult than against Marseille. We're simply getting back down to work. Our schedule is very difficult against teams that are fighting for points in the relegation struggle."
How do you rate this Auxerre team?
"They like to leave the ball to their opponents. You think you are in control and then in one or two passes, they can make a difference, even if Pedretti is absent. They are getting their heads above water. I do not think they will have slackened off after their success against Montpellier. They can play more freely, have fun, put in a good match. We should be imposing our game."
Do you think Delgado could play a number of matches in a row?
"We'll see how it is and how he will recuperate. Playing numerous games in a row is always difficult for him. I want him to be available for the last 4 games, in the starting line-up or on the substitute's bench."
Why did you bring Gomis off against OM?
"It was a choice, I assume it. There were problems down the flanks. "Licha" had put in a lot of work. I had to bring off either Gomis, or Lisandro. I chose "Bafé" and if I had to do it again, I would do the same thing even if "Licha" then picked up an injury."