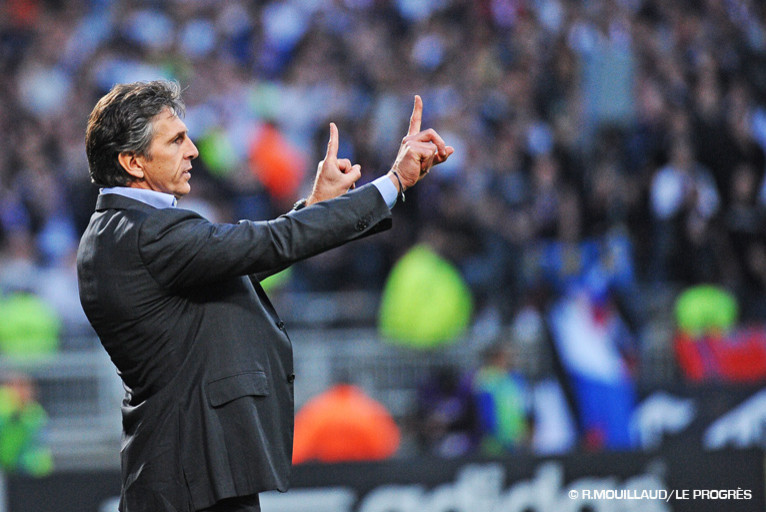 The announcement of Toulalan's absence...the importance of the match against OM...the ambition of showing their real worth...the scandal surrounding French football at the moment...
INJURY SITUATION
"Ederson probably won't be ready to play on Sunday. Jérémy Toulalan will not be operational. Yoann Gourcuff is suffering with his adductor, we'll see on Saturday, Cris, should be ok just like Jimmy Briand."

Is playing OM a special match in this context?
"There is no hierarchy in terms of games still to play. It is primarily a game to play. This is the opportunity to catch up on OM and give them a run for 2nd place. Afterwards, everyone has to be forgiven for the match in Toulouse. We must find a certain level of play. OL needs to evolve at its best and he will do against OM. This week I saw a group interesting things in training, there was life. It was not a group that had his head down or somewhere else."
Why did you call the squad in on Monday?
"I did not want to leave in the wild until Tuesday. I preferred to do a training session on Monday and give a rest day on Tuesday. Of course, there was a debriefing. There were things to say."
What are you going to play on in this game on Sunday night?
"Firstly, we must prove to ourselves that we can play differently. It will take focus, we must take the game in the right manner, all the while showing serenity. We are obliged to improve our content and consistency for 90 minutes. The season has been long and difficult. In this final stretch, each team of the Top 5 has had weaker periods. Afterwards, the climate around the teams is more or less conducive. At OL, we are under the spotlights, we must be impervious to that."
How do you judge these games against OM in general?
"It's always very special. But OL often play well against OM and responds present, in the image of the first match this season or the game last season at the Stade Vélodrome. It's sort of a game out of context."
What I want, is that OL show their best level, that the team plays, and enjoys it
Are OM favourites?
"Let's say yes they are favourites..."
Could we see another 5-5?
"If you think about the match against Montpellier...yes (smiles). During the 5-5, I remember that we had scored almost only fantastic goals, which had not been the case with goals scored by Marseille, although Didier (Deschamps) will not agree with what I say..."
Do you fear the threat of PSG for 3rd place?
"The opponents, I do not fear them. What I want is that OL show their best level, that the team plays, takes pleasure from the matches and takes distance from the context."
Did you read the article in France Football this Friday?
"No. I've heard some things. Anything that is not constructive does not interest me. I have no time to waste reading rags..."
What do you think of the magnitude that quotas affair is taking?
"Everyone is giving their opinion. It's good and sad. There are no racists and I see people, former players who are arguing. This case divides people. This is an aberration, something crazy. There is a need for more discernment. We are busy dividing everybody."