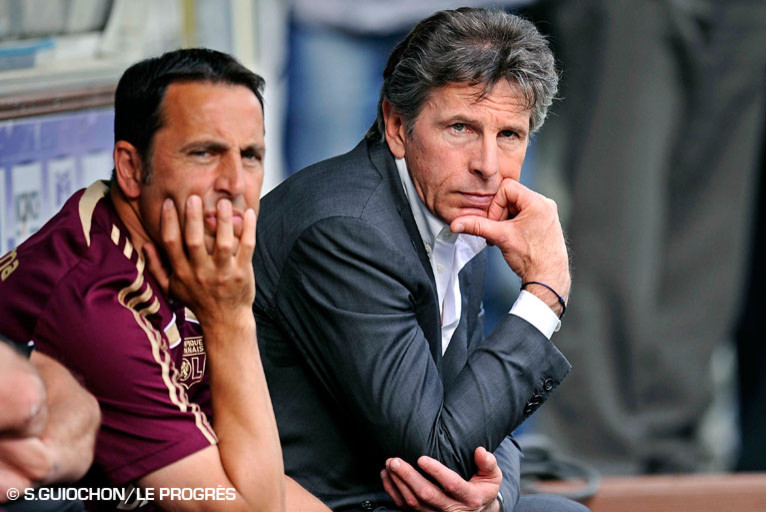 The OL performance away to Toulouse is cause for concern...It puts in danger the seven time French champions place on the podium...Match retour...
OL did not exist at the Stadium on Sunday afternoon. Dominated in all areas, collectively and individually, they logically inclined and lost, barring a miracle, all hope of the title having seen PSG climb level with them in the table.

Even if Toulouse were very good, the Lyon performance raises several general questions on their mentality, organization, changes, desire, their state of form, their ups and downs in a game ... One thing is certain: since the return match at Real Madrid, Lyon have not shown the same face he had shown continuously from the match against Bordeaux to that against Sochaux... or 7 strong performances where we had enjoyed OL's style.
Second, even when victory was at the rendezvous, it was not very convincing. Worse, when OL was in position to win, they let slip the 3 points. At Real and Toulouse, they messed up their performance completely. These games really left a taste of unfinished or poorly done business. And this non-match in Toulouse had the appearance of the non-match against Valenciennes on May 2, 2009, when they lost 2-0!
This is worrying in the final sprint because, once again, it seems that there are no certainties after 9 months of competition, and that is needed to figure well in the last 5 games. We know that OL has strengths, but we do not always see them on the pitch. Why? Do the various repeated changes penalize the collective expression and undermine the spirits?
Worrisome because OL now more than ever need to have an eye behind them, looking at this in form PSG who have has found "their" Néné. Not to mention the Stade Rennaiswho have not completely been distanced.
Worrisome, because OM arrive at Gerland with the need to win to compete with Lille in the race for the title. Disturbing in the knowledge that Cissokho and Bastos will be suspended (Källström and Diakhaté will be against Auxerre). That Toulalan is still uncertain, with the hope that Cris, Ederson and Briand will be present. How will OL be organized for the last 5 encounters?
Should we worry? Yes. Should we despair? No. OL still have their destiny in their own hands in view of a place on the podium. And frankly, it seems impossible to do worse than against Toulouse, thinking that these Lyon players also have arguments to make. There are still 5 games to prove it.