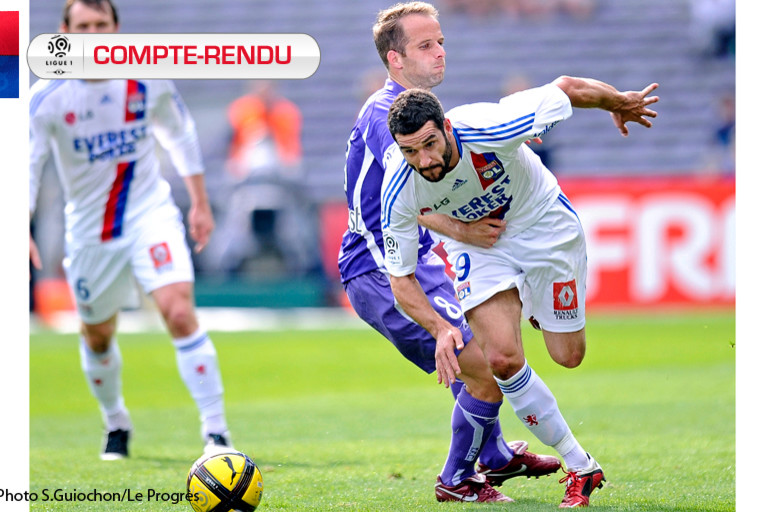 Lyon completely messed up their match. More than the defeat (2-0), Claude Puel's team finished the match with only nine players on the pitch...
The start of the match was entirely to the benefit of Toulouse. Casanova's players were well established inside the OL camp. The Gones found themselves beaten in most duels. However, after 25 minutes of play no dangerous opportunity was to be deplored. As often, OL conceded the opening goal from a set piece. Didot dropped the ball onto the back of Cetto's head, which left Hugo Lloris powerless (27'). In the next minute the Olympian goalkeeper saved his side in a duel with Braaten. It took until the 38th minute and a free-kick from Bastos well saved by Valverde to see the first strike of the match for Lyon. Mr. Fautrel brought the half to a close with this logical advantage for Toulouse.
Claude Puel decided to launch Bafé Gomis in place Kim Källström at the restart. OL were a little more at their advantage in the second half. Despite everything, Toulouse often broke on the counter attack. Tabanou found himself alone in the area but Hugo Lloris then Aly Cissokho saved OL. Annoyed, Michel Bastos completely lost his nerve in less than a minute. The Brazilian picked up two bookings in quick succession and was ordered to return to the dressing room. The match was turning into a nightmare for the Olympians when Aly Cissokho sent the ball past Hugo Lloris when to clear the ball ahead of Sissoko (68'). Trailing 2-0 and in numerical inferiority the minutes seemed long for Lyon. Not really using any psychology, Mr. Fautrel directly sent off Aly Cissokho five minutes before time for a severe tackle on Braaten. Dejan Lovren and his teammates completely messed up their match. They will need to show a very different face next week against Marseille.