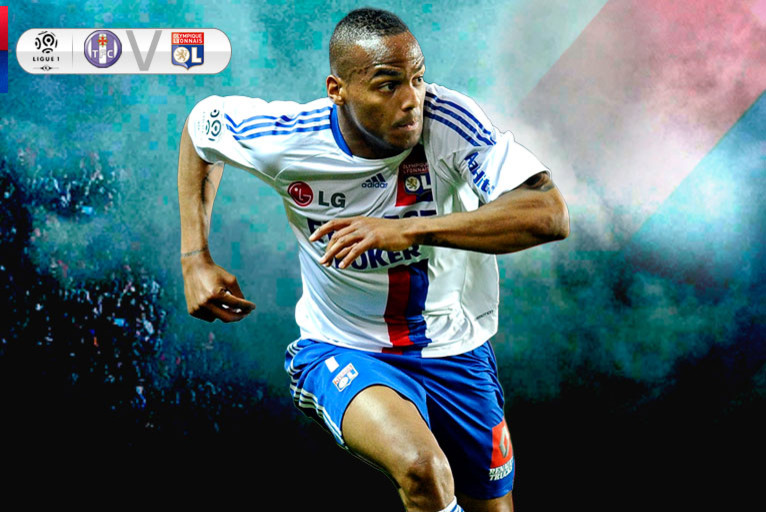 With the matches of the other pretenders for the title or the podium during Week 33, OL know that they have no room for any mistakes against Toulouse...
The mission in search of points against Montpellier was a success, OL continue with a trip to Toulouse where they remain on the back of 4 games without success (2 draws and 2 losses) and 0 goals scored. This uninviting destination doubles up with an opponent who has not yet ensured their L1 status for next season and who would like to be forgiven for their recent mistakes at home (4 defeats and a draw in a row). To complicate the matter, the other 4 members of the Top 5 are all at home. We cannot imagine for one moment that Lille could slip up against Arles! As for OM, they are surfing on such a dynamic that an Auxerre side in search of points will certainly have a hard time to worry them.
The weekend would seem to be complicated for the seven-time champions of France who did not exactly convince against Montpellier on Wednesday night. But with this character to win late in the game, they showed their resources. They will unfortunately be deprived of Jérémy Toulalan, which will require Claude Puel to reconsider his plans. Cris will also miss the match, Pape Diakhaté will find himself in the starting line-up alongside Lovren.
For the rest, Pjanic is still suspended. But Michel Bastos, back, could bring his technical flair and the power of his left foot. Can we imagine the Lyon coach changing his animation? Can we imagine that Gourcuff be in the starting line-up?
For Toulouse, the objective is to quickly ensure their safety. Is this Toulouse team capable of taking 3 points at home against Lyon with them on the back of four defeats and a draw at the Stadium with only 2 goals scored? Why not, even if it would be a superb performance, despite the disappointing performances shown by the side since January (12 points taken). Lacking goals, they nevertheless have qualities, physical or tactical with their almost immutable 4-1-4-1 formation.
In conclusion, OL do not have much choice if they want to continue dreaming of a possible title of champions and if he wants, firstly, keep some distance between themselves and PSG and Rennes for 3rd place on the podium ... OL must remain at the same pace by signing a second success in a row, which has not happened often during the return phase (Week 23 and 24, Week 26 and 27).