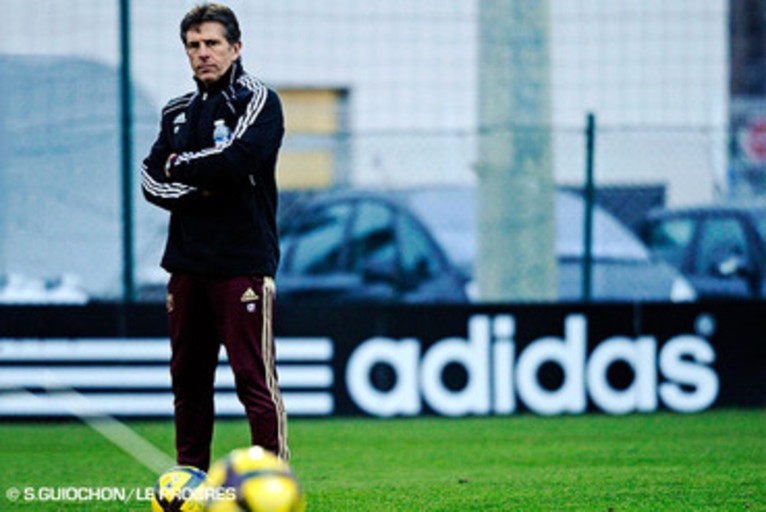 A look at the injury situation… Toulouse… and… the Mediapart revelations…
INJURY SITUATION
"Cris is better, but he will be forfeit for the match in Toulouse. Toulalan is having treatment. He is out against Toulouse and remains uncertain for the home game against OM. For Ederson we will see how his knock to the thigh evolves."
Will the absences of Toulalan and Cris modify your plans?
"We have players who can step in. Pape (Diakhaté) has been very professional as always. He trained very well. He has, as always, a remarkable state of mind. He is ready. There is no problem. It is an opportunity for him to play. He deserves it, in view of his investment."
What did you think of the 4-4-2 formation against Montpellier?
"The answer is more comprehensive. There was an overflow of generosity, of desire against Montpellier, who penalized us tactically and technically. So, we were dispersed. We will address these points. We must get better at channeling that desire. After everything is open..."
How do you see this match against Toulouse?
"Every game ... is different. It's great for everyone, players and spectators. We must come to tame all that pressure to put in the best possible performance each time. The result will be very important in Toulouse. We will then see for the match against Olympique de Marseille. I am wary of this Toulouse side. They have a lot of physical density and need points. Against OL they will let themselves go. They are a group with many qualities, a group that has a certain maturity. It will be a solid match on Sunday at an unusual hour. We will have to respond present."
What do you think about the Mediapart revelations?
"We must take them with a little derision, so much these comments are outrageous. It's insulting. There are no denials to make, it would justify them. Afterwards, for a number of seasons there has been a lot of thought about what could be done in France, inside clubs in order to help football progress. France had good luck with all the cultures present in the country. This brings exceptional diversity which should be a source of growth, performance. Afterwards, it bothers me to see players who have been trained in France who then play for another country, as much it bothers me to see young people trained in a club and sign a first contract elsewhere. I find it hard to accept in terms of investment and risk taking."