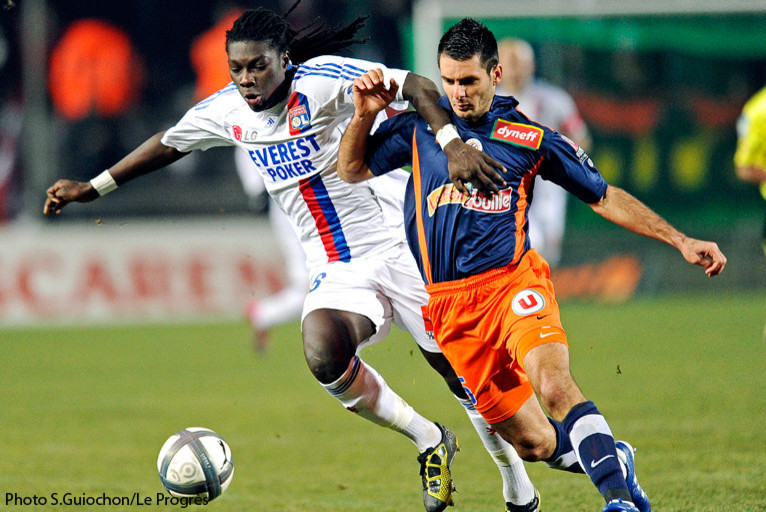 A poor home record for OL against Montpellier...Four victories, for three defeats and three draws in the last 10 encounters...
1994-95: OL 2 MHSC 1 (Delamontagne x 2)
1995-96: OL 3 MHSC 2 (Assadouian, Maurice, Gava)
1996-97: OL 1 MHSC 1 (Giuly)
1997-98: OL 1 MHSC 2 (Job)
1998-99: OL 2 MHSC 0 (Caveglia, Violeau)
1999-00: OL 1 MHSC 2 (Vairelles)
2001-02: OL 0 MHSC 0 (Philippe Violeau sent off)
2002-03: OL 1 MHSC 1 (Carrière, Montpellier equaliser in the 90th minute through Abdoulaye Cissé)
2003-04: OL 3 MHSC 0 (Dhorasoo, Luyindula, Viale)
2009-10: OL 1 MHSC 2 (Gomis, who equalised in the 84th minute before OL conceded a 2nd from Joris Marveaux two minutes later)
Of note, the first match of the season between the two sides on the 4th of December 2010 at the Stade de la Mosson, in Week 16, OL had won by two goals to one thanks to a brace from Lisandro Lopez. Licha opened the scoring in the 4th minute. Emir Spahic equalized in the 80th minute following a corner for the players of René Girard. But four minutes into stoppage time, Lisandro was at the reception of a cross from Kolodzieczak, hitting a left footed half volley after controlling with his thigh. The same Lisandro who, at the final whistle, leapt from the bench to run and jump for joy on the field to celebrate the victory achieved in stoppage time!