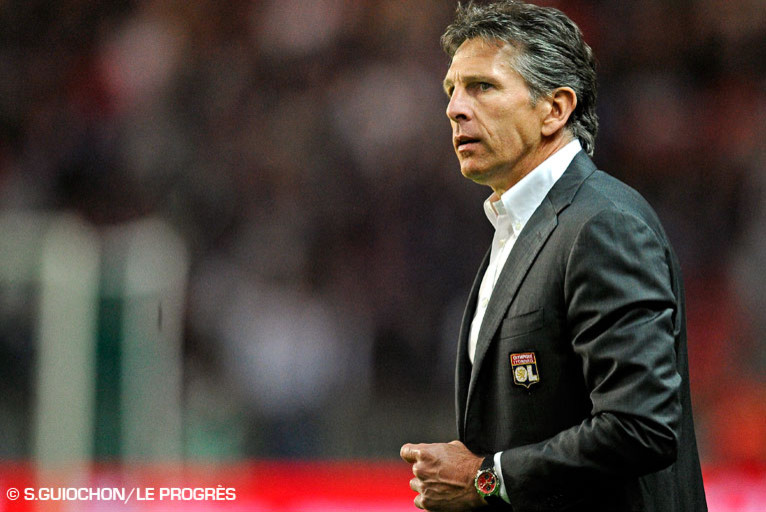 The match against Montpellier… the end of the season… the necessary progress… Gourcuff… these were the points spoken about before the closed doors training session…
THE ABSENTEES
"Bastos started working with the ball again. We'll see if he can be in the squad for Toulouse. He has no pain. He lacks just a little fitness. Pjanic is suspended. Otherwise everyone is fit."
How would you define the match against Montpellier?
"This is an opportunity to get up after the disappointment against PSG. There is an opportunity to seize and lately we have not done that too often. We also have a good message to send. We must go for the win. Then we'll see where it takes us. I still say that we will have opportunities to compete for the title on condition that we are confident and put in the necessary ingredients. 10 days without games? It's always special. I hope we will be able to respond present physically and mentally."
Is it an advantage to know the results of Rennes, PSG and Lille?
"My speech has not changed since the match against PSG. It has always been the same. When we approach the end of the championship, we cannot dawdle on the road. The players still prefer to play than train. There is nothing like a game. We first started with a little rest before resuming slowly."
It is the team that has the most character who will win the prize. In this league everything can change very quickly for all teams
What is your opinion Montpellier after their defeat in the final?
"If he had won Montpellier might have eased off in the league. There, it cannot be the case. They have weapons to adequately focus on the championship. They are a difficult team to play against as we have seen in the final of the Coupe de la Ligue."
How do you see the rest of the championship?
"We still have some big matches at home and away. It is the team that has the most character who will win the prize. In this league, everything can go very fast for all teams. My concern? To play at our real level with the desired character. As for success, it also comes if you go looking for it."
What is OL lacking?
"We lack a little character, communication especially late in the game ... We lack some luck, there have been referee's decisions that were not in our favor. We need serenity, temperament and this famous luck... like OM right now."
What do you think of the recent declarations from Yoann Gourcuff?
"He was honest. That's interesting. This could liberate him. In a career, there's always this kind of phenomenon to live for a day. It has not been easy for Yoann this season. But all he has experienced will serve him. It is constructive for him. Afterwards, I'm in no hurry, nor is the club, to the point of having set a date for him to have found his best form. In recent weeks, I also find that he has had an interesting attitude."
Do you think your choices against Toulouse will be expected?
"I do not work like that. I'm just looking to have my team play as best as they can. Only the collective interest is important."