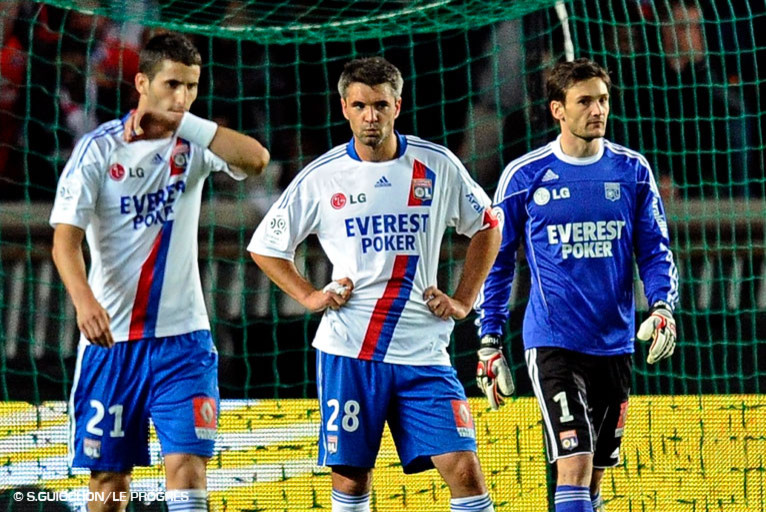 This phrase has often been used after the encounter within the Lyon ranks...And for a number of reasons...
OL had a great opportunity after the defeat of Rennes and Lille's draw. In case of victory they virtually rule out being caught by Rennes and PSG; stay in contact with OM with their fate in their hands and return to within 3 points of Lille. But on the evening of Week 31, they are now 6 points behind Lille, 5 behind OM, PSG has returned to within a point while Rennes are 2 points behind. With 7 matches to go, OL no longer have their destiny in their hands for the first 2 places and are still under the threat of the Parisians and the Bretons for third place. Certainly, this observation is the large black spot on the evening. "This is not a catastrophe." President Jean-Michel Aulas has reason to believe that everything or almost everything remains possible. But definitely a little less than at 21h00...
For the rest, whether you're in one camp or the other, you claim that the result is very logical, or that you deserved the draw. In terms of scoring opportunities, there is no contest: PSG deserved their success by recalling their first half and the saves of Lloris. Certainly, OL could have scored at least one goal in this encounter (Gomis hitting the bar). But if not capable of scoring, they should have avoided conceding another goal from a set-piece, the 16th out of 29 goals conceded! Another goal shipped because of a mistake... Certainly OL showed themselves to be applied, structured, interesting ...in the second half, but heck, a football game does not last 45 minutes. As if this had not happened several times since the start of the season? At least 1 out of 4 times!
OL lost their first league match of the season against a team from the Top 5
Too much, of course, even if the opponent has the right to collective and individual qualities as was the case of these Parisians on Sunday night. Yes, it was better after changing the system at halftime ... Yes it was better when Gourcuff was replaced ... Yes, the international playmaker still fuels discussion in view of his performances without it becoming an aggressive norm. Then, we can see that OL are still hesitant in their animation. 4-3-3, 4-2-3-1, 4-4-2? And that it is often changed during the match.
OL lost their first league match of the season against a team from the Top 5. They have played PSG three times for two defeats and a draw with 3 cracking football matches at the end of the day. A PSG, incidentally, where OL's "old" boys still have as much energy as a newborn who is discovering life, all the while conducting themselves as the bosses.