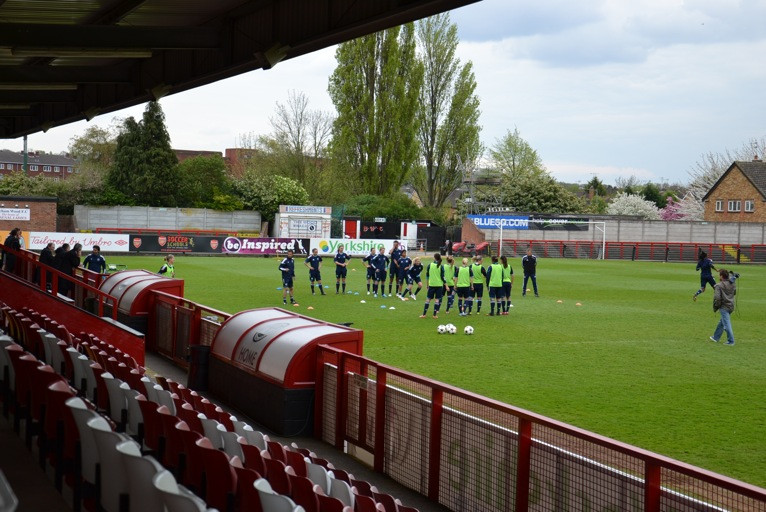 On the eve of their semi final return match of the Champions League, the OL players trained on the pitch of Arsenal.
At 14h30 local time, the Lyon group left their hotel for the stadium of Meadow Park. During the fifteen minute bus ride, the OL players noticed the huge number of fast food outlets on the main high street of Borehamwood, a small town north of London hosting the games for Arsenal Ladies. Three seasons ago, OL's female side played out their first European exploit by eliminating the English side, who were defending champions, in the quarterfinals. For those who were already present, there was no surprise when when stepping out onto the "potato" field which will host the semi-final of the Champions League tomorrow afternoon.

President Jean-Michel Aulas attended the final training session of the group, accompanied by the injured Sandrine Dusang and Corine Franco. Lyon took their marks with the pitch, worked on alertness, ball retention, and shots on goal. The advance gained in the first leg (2-0) will not be too much as the playing conditions could level the playing field. Here, everyone is expecting a tough battle that the team should not flee, in order to earn their place in the final.