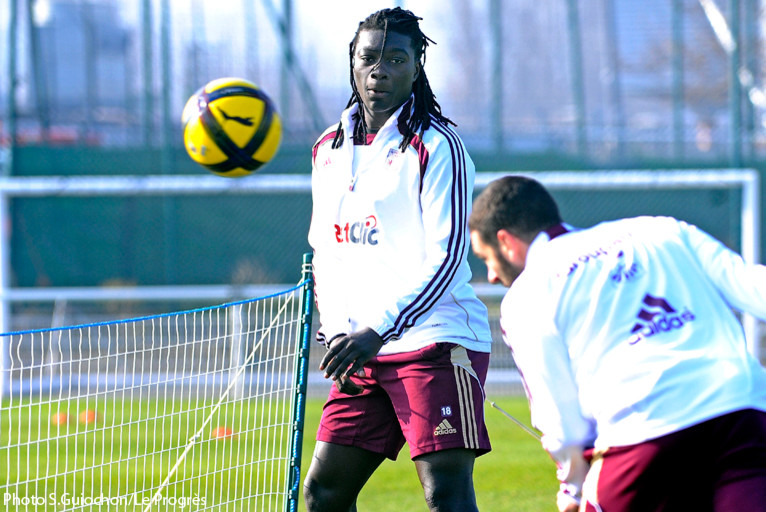 The OL squad renewed contact with the football this morning after the day off on Monday and the jogging session at Parilly yesterday...
Jean-Marc Chanelet, double French champion with Lyon (2002 and 2003), and around a hundred spectators came to brave the cold north wind this morning to watch the OL players touch the ball for the first time in two days.
Bafé Gomis, absent against Lens due a thigh injury, appeared a quarter of an hour before the others, to warm up then run a bit more intensely in the company of the fitness coach Alexandre Dellal. Rémy Vercoutre was also doing laps of the pitch away from the main group, the goalkeeper who did not, moreover, take part in the following training session with the group.
Seventeen players, besides the two mentioned above, were present today. Lacazette Alexander, Clement Grenier, Lamine Gassama, Timothy and Matthew Kolodziejczak Gorgelin were absent as they left in the early afternoon with the CFA to play Marignane tonight at 20h00.
Hugo Lloris and Joan Hartock trained separately with Joel Bats and Sonny Anderson. The rest of the group began the session with a warm-up without the ball for about ten minutes, then made ​​a few passes to quietly resume contact with the leather. Claude Puel also took part in this exercise with his players.
The squad, including Bafé Gomis, integrated back into the group after his specific work, then split into two teams. They faced each other for about twenty minutes, then in an opposition without goals where the players had to stop the ball in a very specific area. Finally, after this, another opposition took place, where they had to score in goals that had been lowered for the occasion.
Michel Bastos était évidemment absent, même s'il devrait faire son retour à Lyon dans quelques jours.
Michel Bastos was obviously absent, although he is expected to return to Lyon in a few days.
Next training session is tomorrow (closed session).