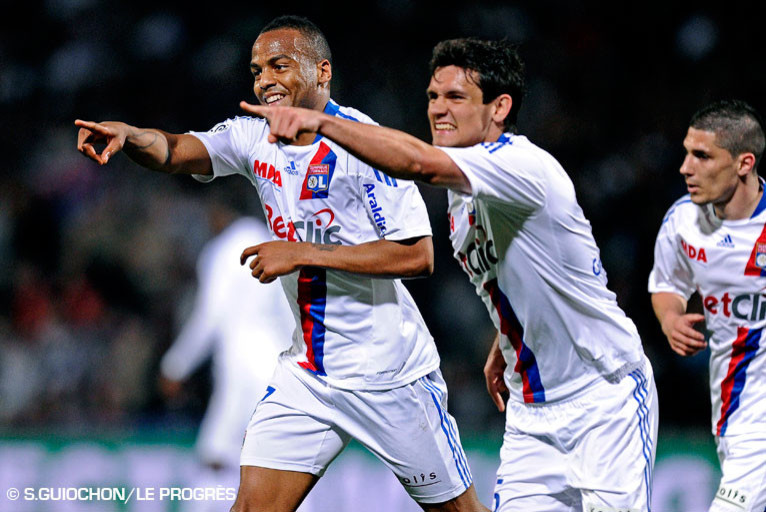 OL finally took advantage of the situation… to climb back onto the podium, closing in on Lille and OM… A great operation…
After missing the boat against Rennes and Nice, Lyon did not fail this time. The first objective has been achieved: a return to the podium, have their destiny in their hands for a direct ticket to the next Champions League ... and, why not back in the title race. OL were able to get going again after "two failures" that had led logically to disappointment and questions. Can we say that this Lyon team was better against Lens than Rennes and Nice? Not in terms of its first period that generated great boredom, but that prepared, according to Claude Puel, the superiority of the second half. So be it! In any case, the essential was elsewhere. Winning, not conceding a goal from a set piece, or late on in the game. Mission accomplished, even if the score could have been heavier and even though one wonders how this game would have turned if Lens had not scored an own goal.
Let us savour these three points, this place on the podium and the closing in on the top two. Let us appreciate the mentality of the group which was able to respond present after a difficult week. Let us appreciate the fact that OL is now, along with Lille, the best offense in the league, that they are unbeaten in 9 games, that they are still the team that shoots the most in the L1 (465 shots) ... This game showed once again that Lisandro is a warrior who does not let go, a warrior with a big heart, as witnessed by his gesture on the penalty. It showed the potential of Lovren, an impenetrable wall. It showed a Gourcuff at his ease taking corners...
This game has also generated questions. The essential question? Why put Toulalan back into the centre of defence with only 9 games to go. Is this definitive or a passing phase? Has Cris lost his credibility with the knowledge he needs to play a number of matches to be at his best? It is difficult to answer this question ... which proves that there is no certainty or that every game can have its truth. We will see on Sunday at the Parc against a member of the Top 5 with the return from suspension of Diakhaté, not to mention the presence of Cris. This match showed that Gomis, absent on Sunday, now has an important place in the Olympian collective. OL showed waste and approximations which were not prohibitive against Lens, but certainly would be more worrying against a better equipped side.
Sunday's encounter at the Parc promises to be exciting between the Parisians who want to reposition themselves for third place and a Lyon side seeking to preserve it. This championship is decidedly still as open as ever