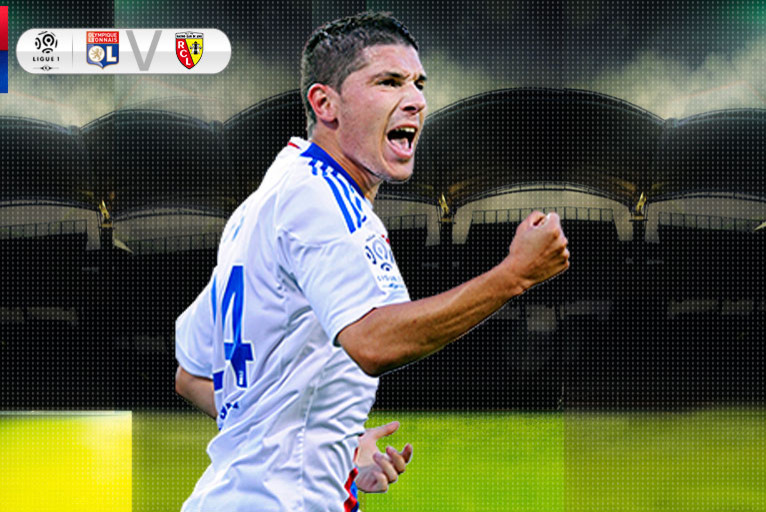 After having dropped 4 points "which were in the bag " during the last two games, OL know what they have to do ... faced with an opponent engaged in the battle against relegation ...
OL made the news this week because of the circumstances surrounding their draw last Sunday in Nice and an "agitated" training session on Tuesday afternoon which was related in abundance by the different medias. OL are now 8 points behind Lille and 4 behind OM ... while not being on the podium since Rennes are still a point ahead. The situation is more and more complicated, without being desperate. Claude Puel is still talking about the last 4 or 5 games of the season before deciding on the possibility of an eventual title. Meanwhile, it's time to look to the podium.
The Racing Club de Lens have been in trouble since almost the beginning of the season. They are in a very worrying situation in view of staying up, even if the possibility of staying in the L1 is still there, as long as they take around fifteen points before the end of the season. The president Gervais Martel had not expected positive results against OM and OL, one way, certainly, to take some pressure from his group before facing the two Olympians. But it is not because you expect nothing, that you do not give it your best shot.
This team from the north has gained in defensive rigor since the arrival of Bölöni on the bench in place of Wallemme. The Romanian is a recognized coach, able to pull off tactical exploits. In passing, he will be reunited with Gourcuff, Briand, Källström who he knew at Rennes. There is also a great deal of experience in the Lens squad in the image of Runje, Jemaa, Yahia, Roudet ... and promising youth like D'Auria, Varane, Toure.
OL, once again, have no choice after stupidly losing four points in the last two games. Hopefully Lloris and his partners will have assimilated the dangers of the ends to games and those associated with set pieces. They conceded their last 5 goals (Saint-Etienne, Lille, Rennes and Nice) in this way. The work put in on the subject during the week should bear fruit.
Will Claude Puel change his way of seeing in view of the trip to Nice? Could there be any surprises? Diakhaté, suspended, will inevitably be replaced, almost certainly by Lovren. Bastos and Delgado are still missing. Gomis, with a light physical concern this week, will he be able to begin. Will Gourcuff refind "his" place in the starting line-up? Will Gonalons continue? As for the animation, it could depend on the presence or absence of Gomis.
Sirs, no more jokes as nasty as those against Rennes and Nice. It is time to be serious during the whole game in order to stop the flow of severe reviews and analysis, which were logical at the final whistle.