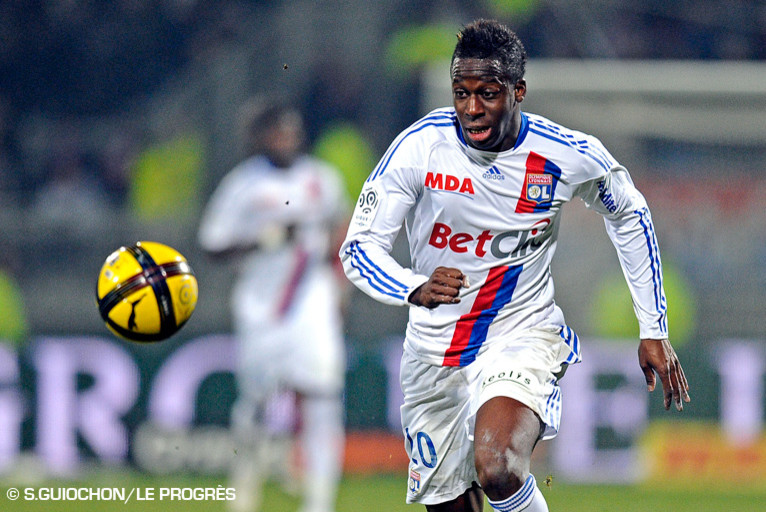 Following rumors of a possible transfer at the end of the season, the OL fullback decided to clarify his situation...
At the origin of the corner which brought about Nice's equalizer on Sunday, Aly Cissokho has gone through quite a particular week. An altercation on Tuesday with a fan was also placed on the front of the stage. Rumors concerning a possible transfer at the end of the championship (see article in today's L'Equipe "Cissokho-Lyon, the divorce") have surfaced, and the young defender was keen to dismiss these reports ...
Transfer rumors
"These rumors surprise me. I arrived at the club last year and I am proud to have signed for the best team in France. What is said is not true. I feel great at the club, as well as in the city. I am very happy to be here. I again thank the President (Jean-Michel Aulas, ed) and Bernard Lacombe, who trusted me and gave me my chance.
Those who say this (about these rumors, ed) are those who were present during my signing / non signing for Milan and who are not aware of anything. They are only doing this to upset the player.
So I wanted to say what was really the truth, and the truth comes from the mouth of the player. For now, I have no intention of leaving, I feel good at Lyon and I have a contract that runs until 2014."
Je suis bien au club, bien dans cette ville. Je suis très heureux d'être ici. Je remercie encore le Président et Bernard Lacombe qui m'ont fait confiance et m'ont donné ma chance.
The corner against Nice
"It was an action late in the game, and with fatigue, I lacked lucidity. The ball passed over four defenders, I arrived first, and as no one spoke to me, I put it out for a corner. But this is not what made the goal, it was the set piece. It is not normal that two players can touch the ball in the box from a corner like that..."
The altercation with the supporter
"I apologized. I am only human, and sometimes it's hard to keep your temper. I accepted the criticism of Bernard Lacombe, and a top player does not do what I did. I apologize to the people who were around, to the children, the public.
Yet, I'm kind of shy, very reserved, in life or even in the dressing room.
On Sunday, I hope the public will be smart because right now, we are in a crucial moment of the season, and need to play in good conditions..."
His personal ambitions
"They are mostly collective ambitions. We still have nine games and have the Champions League to qualify for. We've had a tough week, given the last two matches spoilt in five minutes. The public should support us, and the group must not be destabilized.
Personally, the season has not been easy for me. I have had a number of injuries, and it affected me mentally. I know I still have a lot of room for improvement. I've learned a lot and working in Porto, and here I am working even more. I am very happy to play in the Ligue 1, I've always dreamed of it. Now I'm going to try and be discreet, work in my corner and stop talking..."
...