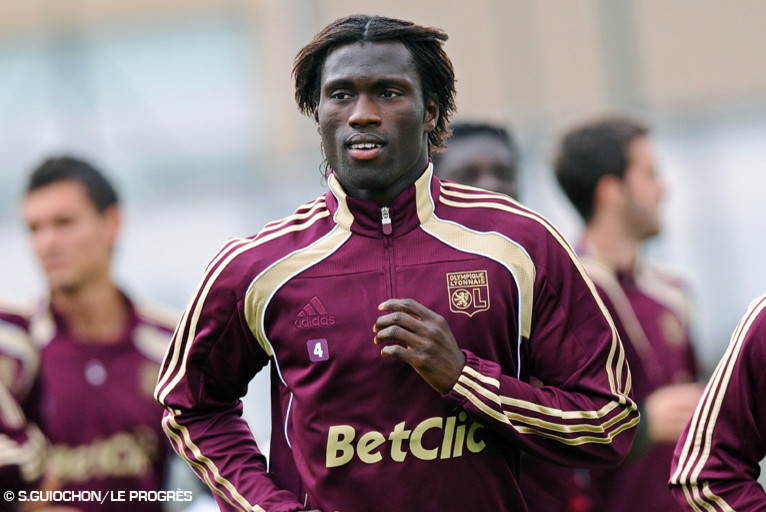 The defender Pape Diakhaté spoke to the press before the day's training session… the match in Nice… the end of the season… his personal situation… the competition…
He played for Senegal at the end of last week, a 1-0 success against Cameroon in front of 80,000 spectators. "The national team is undergoing reconstruction. This success is very positive. It will help us make a step forward. And it also does a lot of good to the Senegalese people ... I will, unfortunately, be suspended for the return leg."
After this international interlude, it's time to get back to club duty, to the end of the season and this match in Nice. "It has recharged the batteries, cleared our spirits with our national teams. We know that there are only 10 games left to play. This time it's really the final sprint. No room for error. Is it scary? No. It's very exciting. We are in the role of the hunter. This is a position which suits us, in view of our experience. We know what has to be done. We must assume. We must win a maximum of matches. We must erase the mistakes made against Rennes for example. This game was frustrating..."
It's very exciting. We are in the role of the hunter. This is a position which suits us, in view of our experience. We know what has to be done. We must assume.
So obviously, the question on the possibility of winning the title is asked. "We must not cogitate. We have competitors who are human beings with ups and downs. It is up to us to take advantage. Firstly, the most important thing is to qualify for next season's Champions League. Then why not win the title...." That title could come through Nice. "We know what awaits us. It will be very difficult even if OL will be favourites on paper. We will have to respond present for the physical battle. In any case, each and every one of the last 10 games can be a final for us, it will be 10 European matches. Yes, it will also be a revenge for the elimination from the Coupe de France and a draw would be a counter performance. If we do not take the three points, it will compromise our chances for the title...."
OL have launched their final sprint with the handicap that we are all aware of, OL where Pape is on loan until the end of the season with an option for the club to make the deal permanent. Is he thinking about his personal situation? "It is not something which I think too much about. Above all I want to be successful on the pitch. Afterwards, there are people able to judge, to make decisions. I just want to do my job as best as possible. I'm not playing for my future in these 10 games ... You know, I'm 26 ... let my family be healthy, that is the most important...."
Beyond his future, there is also the competition in the centre of defence, with 3 players for 2 spots. "Yes, in Nice, we will be 3 for 2 places.. as has often been the case since my arrival at OL. We respect the choices of the coach, even if it's hard to be on the bench. I was not born to be a substitute. Being a pro means you respect the choices of the coach. We know there are numerous configurations for the composition of the team ... Nobody wants to be on the bench ..." Competition comes mainly in the form of Cris, but there is no way of getting Pape to say anything about his preferences for his partner in the centre of defence. "No comment ... I don't speak about this kind of subject. Cris, I respect him very much as a man and as a player. He has proven everything, and won everything with OL...."
Finally concerning Yoann Gourcuff, Pape thinks he is victim of a media conspiracy. "He is not a superman, the press is sadomasochistic. Right now, things aren't going quite as well for him, but he works hard every day. The fact that he scored against Luxembourg and that he barely played against Croatia will have done him good. It will be full of energy."