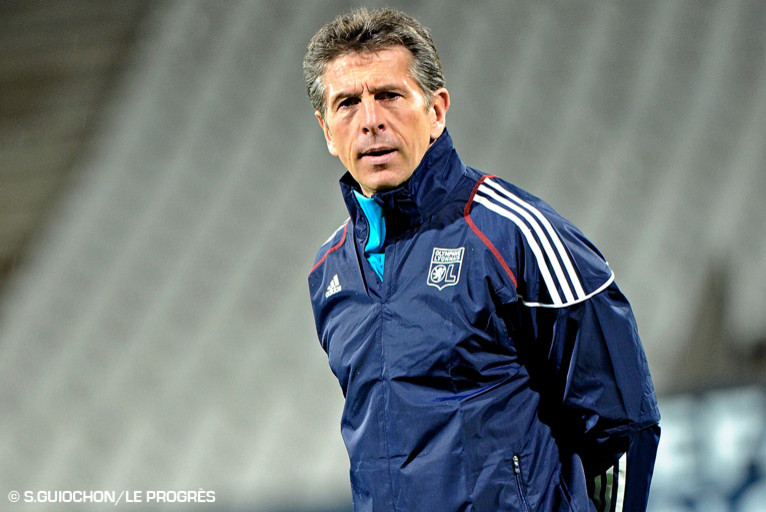 After this morning's trainng session, Claude Puel spoke to the gathered press. On the menu: the draw against Rennes, OL's chances of winning the title, as well as Yoann Gourcuff's recent performances.
A diminished squad
Of the 24 players who traditionally make up the group, 12 are on international duty. Bastos is in Brazil. His surgery went very well. He began his rehabilitation, of which we will be kept informed. He will stay there for 4-5 weeks. He should then return operational. Then we will see where he is. Chelito (Delgado) is in treatment. He should start running again tomorrow. I do not know if he will be operational against Nice but should be for the match against Lens.
The draw against Rennes (1-1)
We were not able to take advantage of our numerical superiority. In any case, we wanted to manage it in too sterile a way, thinking that the worst was over. After the sending off, we slackened off, and in those moments you feel a little more fatigue. Our mistake is to have wanted to manage our dominance in a neutral manner, yet we know we are never safe from a lucky goal... when you do not double your lead. We did not have much luck. This is a week to forget. With just two minutes to go, we were second; we ended up fourth and have seen many things resurface. That is why we must stay lucid and not think everything is gloom and doom. We must stay calm!
OL's chances of being champions
They are intact. There are 30 points to be taken, so 10 games, it is huge. Things will depend on us. We are in the frame of mind that we will have to win all of our matches. We are in the final straight, we are moving forward without calculating.
The goals conceded from set pieces
I cannot explain it specifically. We do not have many players who are good in the air, either up front or at the back. We mainly conceded a lot of goals in this way early in the season due to a lack of concentration, it has been less the case for a while.
The recent performances of Yoann Gourcuff
He had a tough match in Europe, just like the rest of the team. He then had a good game against Rennes with a lot of volume, he produced a good first half performance. If we expect him to be scorer, passer and decisive, it is a lot especially in that game. We also know that he can bring us a lot, but then to make him a target, no, I do not agree. Paradoxically, perhaps he feels less pressure in the France team than with OL. It should do him good to be with the France squad. He needs to gain some confidence, a certain serenity, to not always be observed. Today, each of his appearances is controversial, is dissected and criticized. It is not easy to live with. We must let him play his matches, quietly. What is said and written about him is disproportionate and not objective. He arrived in a very media targeted club, it is something with which he must learn to live. He should perhaps make progress in managing his reputation, the image that can emerge, learn to put all that into perspective and to stand back from it all. He went from Bordeaux, where there was less stress, to a club that is very media exposed, it is new for him. But it must not get to him.
Jérémy Toulalan not selected by Laurent Blanc
'Toul' "is an important player for OL, he was also for the France team. He is not at the moment but he will return one day to the France team. We can also talk about Bafé (Gomis) in view of what he has produced in recent months. There is a national team coach who lives in all of us.
His future
A draw and we talk of my future once again. I have nothing to say, this is not news. A title of champions would have no influence on my future: I'm under contract. My case is not important, what is, is the content of the ten games we have left to play. The rest is not important. The answer is always on the pitch.