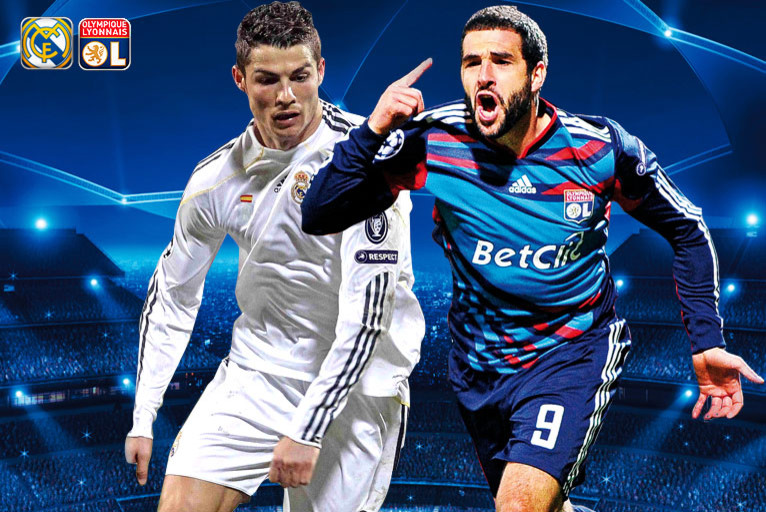 Real have played more matches than OL… The tandem Ronaldo/Benzema has scored more than half of Madrid's goals … 439th European match for Real and the 184th for OL…
Real will play their 43rd match of the season. OL will be at 184ème.
Real have scored 102 goals and conceded 26. OL have scored 60 and conceded 39 goals.
Ronaldo has scored 37 goals, Benzema 19… Lisandro has racked up 14 goals, Gomis 11…
Ronaldo has scored with both Real and Manchester United against OL. Carvalho with Porto. Pjanic and Gomis are the only members of the current Lyon squad to have scored against Casillas.
8th confrontation between the two clubs. 3 victories for Lyon and a draw at Gerland ; 3 draws at the Bernabeu.
The two clubs have reached the last 16 stage of the competition for the 8th time in a row.
OL have never qualified for the quarter-finals not having won the first leg. Reminder: 0-0 away to Rome and then a 2-0 defeat; 1-1 against MU and a 1-0 defeat; 0-0 against AC Milan and then a 3-1 defeat; 1-1 against FC Barcelona and then a 5-2 defeat.
26th European match for Real against a French club: 13 victories, 5 draws and 7 defeats. 18th European match for OL against a Spanish club: 5 victories, 6 draws and 6 defeats.
Casillas, Ramos, Cris and Réveillère have played every minute of all 7 encounters.
Casillas will be playing his 113th European match, Carvalho his 83rd… Réveillère his 73rd, Cris his 56th…
Ronaldo has scored 28 goals on the European stage, Kaka 25, Benzema 18, Adebayor 18… Lisandro 22, Gomis 10…
91st match for Mourinho and 86th for Claude Puel.