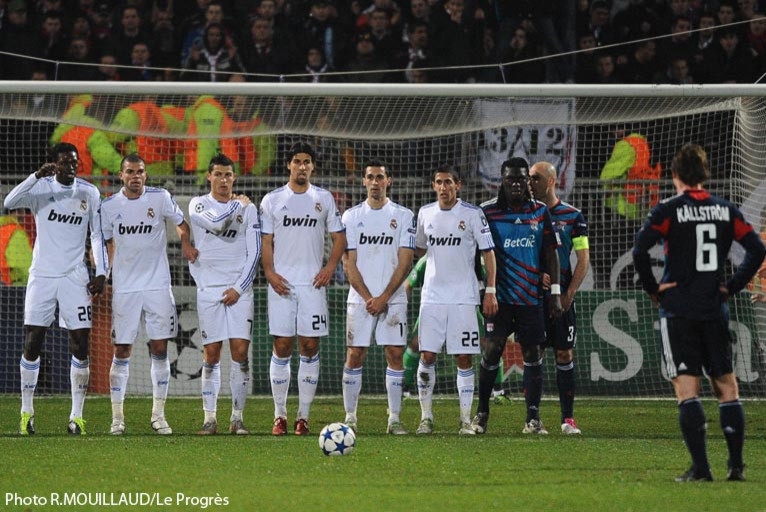 Real won 2-0 against Hercules… signing off on their 21st victory in a row at home since the start of the season… Benzema managed his 3rd two goal haul in the last 3 Liga matches…
Since their draw at Gerland, Real have managed a draw (away to Deportivo 0-0)  and 3 victories (Malaga 7-0, away to Santander 3-1, Hercules 2-0) in the Spanish Liga. Karim Benzema has scored 6 goals during the last three matches, three double hauls.
Mourinho's side lined up their 21st victory at home in as many matches with 72 goals scored and 8 conceded. Villareal are the only side to have scored more than one goal at the Bernabeu (2).
Real played their last two matches without the injured Ronaldo who will make his return against OL. Kaka and Khedira will be absent.
In the 42 matches played this season, the Madrid side have managed 33 victories including  22 in the Liga, 6 draws of which 4 were in the Liga and 3 defeats including 2 in the Liga (Barcelona and Osasuna). 102 goals scored and 26 conceded.
Ronaldo 37 goals, Benzema 19, Higuain 10, Özil 9, Di Maria 8…
Mourinho has used 30 players since the start of the season.