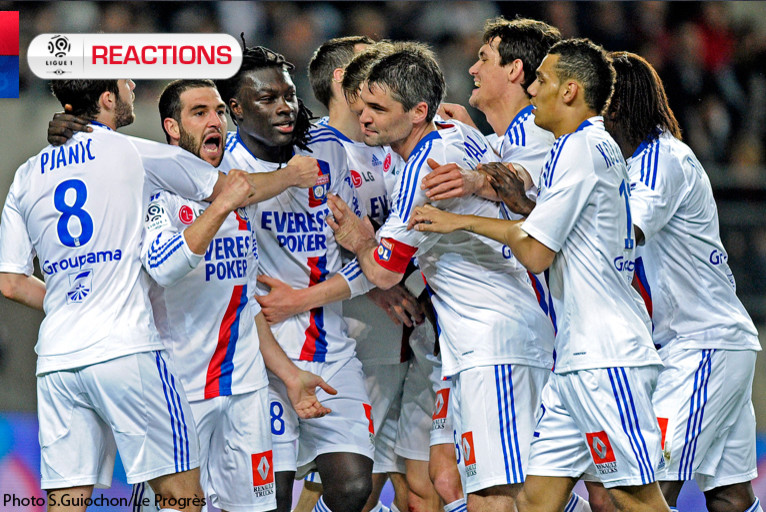 All the reactions from the OLTV bus after the victory away to Sochaux.
Claude Puel
There is complementarity between Licha and Bafé. They search each other out and it's interesting. It's too bad Bafé has not been rewarded because he put in a huge game. We continue on our merry way. Every game is different. We know we don't have any jokers left and we must win every game. There is a team spirit and the players are at the service of the collective. What is important is to gain more confidence. We must continue to do so and remain vigilant because everything can be brought into question with each game. Wednesday will be a completely different game.
Cris and Gourcuff trained this morning and will do so again tomorrow morning. We'll see next week but we should have a full squad. We will also see the evolution of Aly (Cissokho).
Pape Diakhaté
Overall we have mastered our subject. They had a strong period for ten minutes in the second period. We managed to counter them and score the second goal that did us a lot of good. We have come back well. Early in the season we were one of the worst defenses and today we have progressed in this area. It is up to us to keep a cool head and continue working.
Miralem Pjanic
All of the players are making efforts for their partners. We all want to "kill" the team that is facing us. Tonight we wanted to score more goals but we failed. We all want to win the title. I took a knock to the foot and another on the ankle, I hope it's nothing serious but I'm in a little pain.
Timothée Kolodziejczak
It's been awhile since I had played in the Ligue 1 so I had a lot of fun tonight. I am always ready to step in for Aly. I felt comfortable as the minutes ticked by. All the players talked to me and that really helped out.
Kim Källström
We managed the match well. They pushed in the second half but it is normal because they are a team which likes to play good football. They had one big chance but that's all. There were spaces and we tried to move forward quickly.