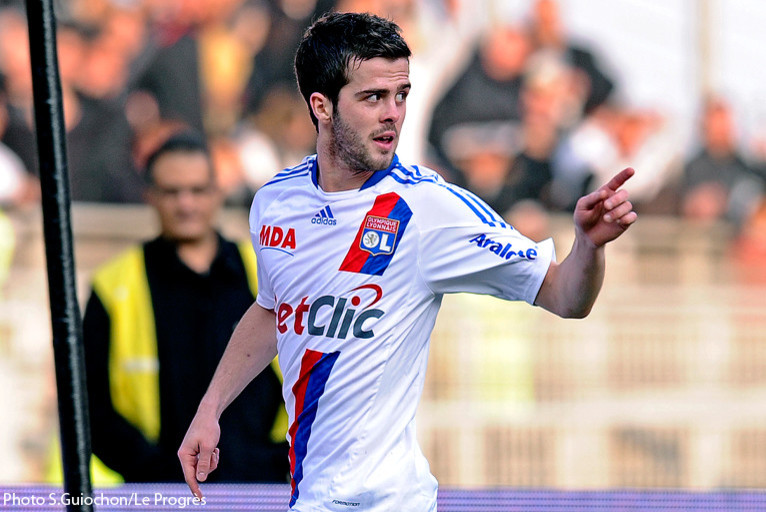 After a training session spent running, Miralem Pjanic spoke to the gathered press this morning...
Arles-Avignon
"Our last performance was very good. The team was solid and on the right track to achieve our end of season objective: the title. There are challenges coming up and we will have to respond present. We're all physically well. It's the words of the coach that get us moving as well. There are a dozen games where we will have to be there. Against Arles-Avignon we were in form and worked on our goal average."
OL on a good dynamic?
"The most important thing is to be consistent in our games, it is what we are doing now. The group works well, the squad is at full strength. The championship is very tight but we do not want anything other than first place. I cannot see Rennes going all the way, Lille and Marseille, however, are fine. Afterwards, it is up to us to win as many matches as possible. It is true that since the winter break we have scored a lot. We are more realistic up front and at the back. We try to score quickly and put away a second goal, something we found hard to do before."
The match OM – Lille
"It is true that a draw would have suited us better, but Lille fully deserved there victory, and they should have led 2-0 at the break. They were somewhat weakened in the second half, but they are a solid team that plays very well."
The match at Sochaux
"We need to respond present and win. A draw does not interest us. We must be aggressive and hold on to bring home the three points. This team is not easy to play against, I think they are one of the best in the league at home. It is up to us to impose our game and stop them from building up their own."
Personal situation
"The new 4-2-3-1 system of play? It's a system that seems well suited to the team. I felt at ease in my post, I touched the ball a lot. I felt comfortable with my position. In the starting line-up? It is the coach who decides. It is obviously complicated: I play less, I am no longer in the starting line-up while last year I was. The situation does not suit me, but that does not stop me from putting in good work. It is up to the coach to decide, I am available for the team. It is up to me to demonstrate that I can be decisive. Since the winter break I feel fine, I can bring something to the team."
The match against Real
"It will be a fight. We must fight and resist. They will not play for a 0-0, so we will have to defend and attack, find the space. We will go there with the desire to score and win. We have hope and will go there to qualify. Even if they score, the game is not over. We must not let go, be well defensively and try to score. A goal could be enough for us. Benzema, the man in form? He is very good right now and will be one of the greatest dangers over there. Another goal? It is true that I scored there last year. As long as we come back with a victory, I'll be happy, even if it is not me who scores. In the meantime, that goal is the best memory of my career."
Dejan Lovren ?
"He has had several problems outside of football. He is very good and has great potential. It therefore comes as no surprise to see him in the starting line-up. It is true that we are very often together: he is a friend on and off the field. He is starting to find his feet in Lyon but can always count on my support. "