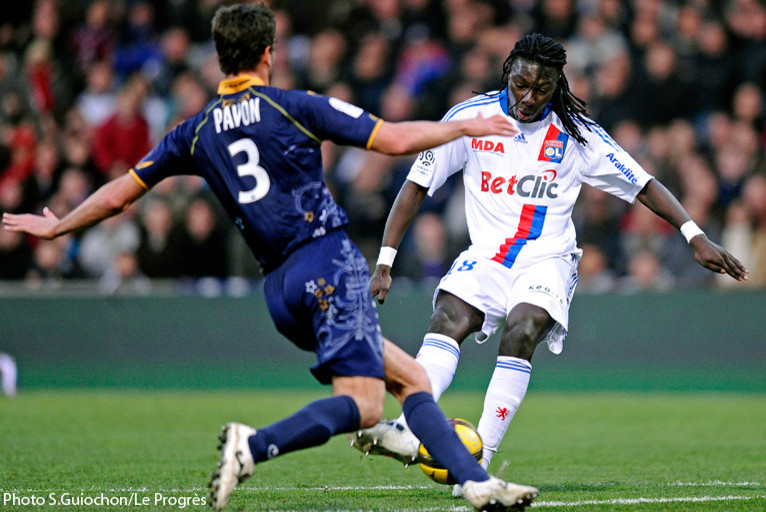 OL managed, on more than one front, a great operation this weekend...They notably moved back onto the podium...scored 5 goals...boosted their goal difference...
Certainly it was only the bottom placed club of the L1 who visited OL this weekend, a team already doomed to L2 or nearly who had scored only 4 goals on the road. But the OL success has been accompanied by many goals and style. It is in line with past performances. This OL is primarily strong, with a desire to play as a collective. Faced with Arles-Avignon, they were able to take the match from the right point to make it easy. They scored four great, in their conception, goals. They kept a clean sheet. Incidentally, the last OL 5-0 success occurred on December 21, 2007 against Strasbourg.
The match against the team from Provence allowed Claude Puel to rotate his squad a little. It allowed him to see Pjanic, Lisandro and Gonalons again, Gonalons who came into play during the second period. He showed that the absentees or non-starting players in recent weeks had not given up. Claude Puel, if he did not know it, therefore found that he had options to form a team or start tinkering during encounters, the choice of players and the animation. It will be interesting to follow the next team compositions...
Individually Lisandro must have filled up his confidence with his hat-trick, his assist. He noted that the fans loved him as much as his partners who have offered caviar passes for him to score, Lisandro who managed his third hat-trick in an OL jersey, his first at the Stade Gerland. Pjanic showed that he was indeed still there despite his low playing time since the winter break. He showed his mental capacities, this desire to be important for the collective. He showed he could hold a key part of the Olympian game. Gomis, Gonalons and Bastos came on to great effect.
This game against Planté and his teammates helped improve OL's goal difference, now + 19, just one behind the ogre Lille. It allowed them to return to the podium and pull back 3 points on OM and PSG and remain in contact with Lille and Rennes who respectively possess the best offense and best defence.
With 12 matches to go before the end of the season, OL are well and truly present in this exciting title race. Present in terms of points and also by the quality of their game, a constant, now, this quality of play.