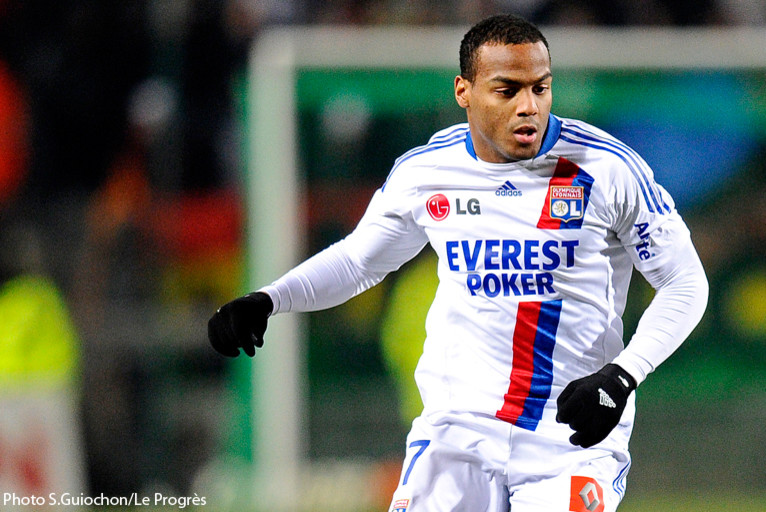 After the physical training session at Parilly, the former Rennes player Jimmy Briand answered questions from the gathered media…
The match against Lille
We can still say it's a point won, because we knew we were playing away to the leaders. We conceded a quick goal but we were able to react in time and score before halftime. Maybe there would have been room for a second goal but it's a good point.
The five way struggle
In this five way struggle, I think it's the team that will drop the least points that will win the title. We have experience of the title, which can help us. Points are won not only in direct confrontations with these four teams, but in all other games. I do not think we have a principal opponent. All four are dangerous, but we'll see, we will have time to calculate later. Maybe the title will be won on the final day. I hope we will able to make the difference before. Marseille? It is true that Marseille win their matches without necessarily playing well. They often make the difference, but that does not mean they will take the title. Rennes? I'm not surprised to see them well placed in the standings. They have a good team, good coach and good players. It's a team I know well but the difference is that at Lyon there is an obligation to win, when I was at Rennes all we were expected to do was lift our heads and not lose.
The match against Arles-Avignon on Sunday
It is true that we almost slipped up in the first leg. The difference is that they come here without any pressure, they will be able to play calmly. It is now up to us to do everything we can in order to win this game. We cannot let anything go in games like this, because it is that which can help us make a difference in the title race.
The return leg against Real
We are trying not to think about it. Certainly we will absolutely have to score, if we want to hope of qualifying. We must first focus on the next two league matches, against Arles-Avignon and Sochaux, before thinking about Real.
His personal circumstances
I never let go. It is true that I played a lot early in the season, then less later, and a little more now. It is the coach who chooses, we are at his disposition. But as I often say, whatever the length of the night, the sun always finishes by rising. I am part of the team and I'm there when needed. I never went to talk to the coach about my situation, I'm not one to complain or go talk to the newspapers. Everything is played on the field. If I'm good, I'll be rewarded. My goal against Nancy was a fine goal for sure, but it is not more important than the one I scored against Saint-Etienne.