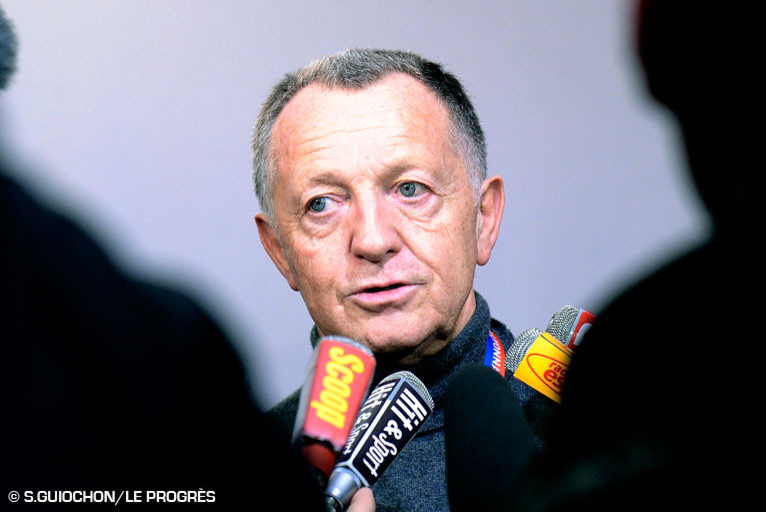 For the Lyon president, the main objective of this seventh encounter between OL and Real Madrid will be more than anything "not to concede a goal".
This is your seventh game against Real Madrid, the fourth at the Stade Gerland. Is the emotion always the same?
There's obviously emotion, but there is the fear of doing worse than what we have done before. 3-0 (2005 -2006), then 2-0 (2006-2007) and 1-0 (2009-2010), the number of goals scored is decreasing. No, seriously, there is great emotion because Real are a great of Europe, the biggest on an economic level and the number of trophy wins. Knowing that this machine, which has been renewed, remodeled, arrives here with José Mourinho, it is a great moment of emotion and a certain fear.
Does José Mourinho, in your eyes, constitute an additional reason for fear?
He is a myth. He succeeded with teams and prestigious clubs in gaining results in all conditions. He won with Porto (2003 - 2004), with Inter Milan (2009-2010). What is to be feared is that things become inevitable, that the sum Real Madrid + Jose Mourinho + Karim Benzema" leads to the qualification of Real. And that, I do not want to accept.
OL are undefeated against Real. Do you feel there is a psychological advantage?
It is a psychological advantage and a form of pressure that can backfire. When we went to Saint-Etienne after losing the first leg, everyone said that Saint-Etienne would win, but this is not what happened. Every series has an end but there are also teams against which one does better. This has been the case with Real up until now, even if it was not the Real of Mourinho.
Everyone acknowledges that Real Madrid 2010 - 2011 is stronger than its predecessor. Are OL also stronger than last season?
We are more talented. We also have many things to be forgiven vis-à-vis all the people who believe in this team, which on paper is stronger. It is also true that Real is a stronger team, very organized, much more defensive, physically very strong, which is not a gift for their opponents. So a stronger team than last season but I think we have the ability to increase our level of play. The more Real play at a high level, the more this will be our case also.
Do OL have something to lose?
There is always something to lose when you do not win. But we have so much to gain! We must focus on this positive aspect, which is to imagine that if the players made this game pleasant and efficient, we would have so much to win that the gamble would be worth it. The players have been reassured in regards to their abilities. What we told them since the beginning of the season begins to become apparent. This match arrives at the right time to calibrate OL, to show that we are able to beat Lorient, Nancy, St Etienne, but that we can also achieve very good results against even stronger teams.
A Real Madrid without Karim Benzema, with all he brought to OL, would not be a true Real Madrid.
And it will be without Lisandro Lopez...
It is the difficulty of the moment but it's like when you decide to create a company after having left another. The challenge is immense but the opportunity means that at some point everyone puts on the uniform that will allow Lisandro, despite his injury, to play the return leg in a position to qualify. I know all the players will excel themselves, but also for Lisandro because they know that with him they will be even stronger in the second leg.
Do you hope to see Karim Benzema on the pitch at Gerland?
I have a good relationship with Karim. He suffered so much from his slow start ... I know he really wanted to play here ... A Real Madrid without Karim Benzema, with all he brought to OL, would not be a true Real Madrid. In light of what he showed with France against Brazil, we have everything to fear from a Karim Benzema in great shape. Seeing him away from the pitch is a real pleasure because he's a charming fellow, who helped Lyon to win the title and strengthen its financial structure through a transfer that was important to him but also for us.
What is the objective of the encounter?
To not concede a goal. If we stay at 0-0, we maintain our hopes of scoring in Madrid and qualifying, before the return leg which I am sure will be decisive.