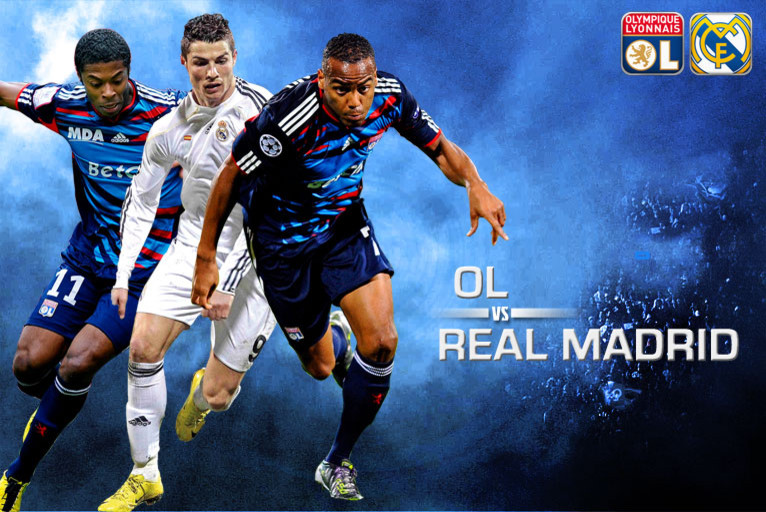 Even if Lyon are not favourites against the great Real Madrid, recent history has shown that they have been capable of taking the measure of the Spaniards...A not to be missed first leg in view of a qualification...
We would so like History to eternally repeat itself. We would so like OL to defeat for the fourth time Real Madrid and why not take out a serious option for qualification to the quarter finals. We would so like to see a superb performance from OL as was already the case in three previous encounters. The past has enticed us by showing that nothing is impossible or written in advance in football.
But do not we say that a team forewarned is forearmed? So Real know what OL represents and the misery they had suffered in previous games. No question of reviving the same scenarios. The Spanish directors must think the worst is behind them with the arrival of Mourinho and adjustments made to the squad. Even if he leads a team where beautiful play is an obligation, the Portuguese coach is not a shrinking violet. He knows he has the elements to score at any time. He knows that on counter attacks he can make huge differences in the image of actions from Di Maria and of course Ronaldo. Can Mourinho do better than Capello, Luxemburgo, Pelligrini? Mourinho was hired to win ... and not just to talk brilliantly. This starts with a qualification to the quarter-finals of the Champions League, a quarter-final that Real has not played in since the 2003-2004 season!
OL have prepared well for the match against Real, having largely beaten ASSE and Nancy. Repositioned 4 points behind the leaders Lille, Lyon have freed their minds for the first 90 minutes where it will obviously be a matter of not spoiling their chances of qualifying before the second leg without calculating too much. Not conceding would be a very good point ... then the door is open to all assumptions. This leg will be played without Lisandro, injured. It is a good bet that this absence so detrimental on paper will be compensated for on the pitch.
Let's put our faith in Claude Puel's squad and the supporters, Gerland will be full, Let's have confidence in Lyon to write a new unforgettable page in their history against this dream real Madrid side.