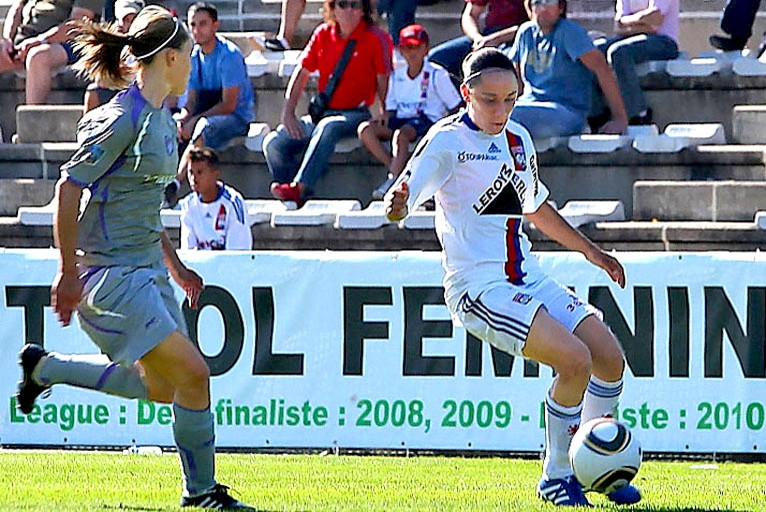 OL's female side easily qualified for the last 16 of the Challenge de France, thrashing Montigny (D2).
Lyon did not have to put too much strain on their ability to overcome Montigny, a D2 side, this Sunday afternoon. At kickoff, Laura Georges, Camille Abily, Lara Dickenmann and Lotta Schelin were on the bench in anticipation of international duty next week.

This did not stop OL starting strongly with Sandrine Brétigny opening the scoring in the 12th minute of play. The striker had a great time in the first half scoring a hat-trick recorded inside the first 45 minutes. Elodie Thomis, Louisa Nécib and Amandine Henry took part in the party, bringing the score to 6-0 at the break.

After the break, Amandine Henry, who felt pain in her right knee, and Sonia Bompastor came off, with Laura George and Camille Abily replacing them. Sandrine Brétigny continued at the same rhythm with another hat-trick, bringing her personal haul to 6 this afternoon. Elodie Thomis ate up space and ended the game at 3 goals. Eugénie Le Sommer and Lotta Schelin brought the scoring to 13-0.

OL Women goals:
Brétigny (12', 35', 44', 46', 50', 89'), Henry (14'), Thomis (45', 53', 68'), Nécib (45'+1), Le Sommer (65'), Schelin (71').

OL Women line-up:
Bouhaddi - Kaci, Viguier, Renard, Bompastor (Georges 46') - Henry (Abily 46'), Nécib (Schelin 60'), Cruz - Thomis, Brétigny, Le Sommer.