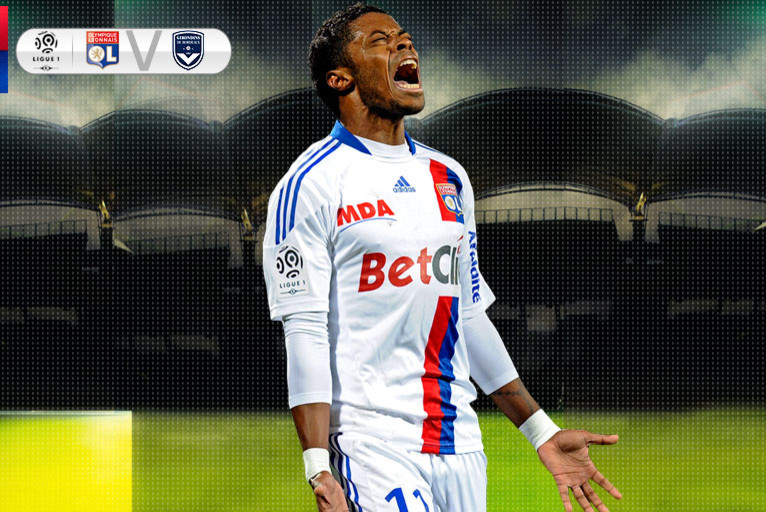 After last week-end's disappointment, OL really have no choice...They should be wary of this Bordeaux side who will want to build on their recent win against Nice...
"It's never easy to lose. You do not get used to defeat ...." Claude Puel obviously looked back on the defeats at Nice and Valenciennes during his press briefing. It must be said that in the championship OL had been on a run of 13 games in a row with positive results. The defeat in the north put a stop to the superb series but has also enabled Lille and Paris to make the break. 4 months before the end of the season, there can be no questions of letting the gap to Lille get any bigger (7 points).
OL must react, with their backs to the wall, once again. "This is not about spoiling what we have done just to move up the rankings ... We know that we will be there against Bordeaux ...." Gomis and Bastos announce the tone. Motivation will be present on Sunday night in order to get back on track, but also because the quality of the opponent incites it.
Bordeaux may have kick started their season with the win against Nice. Solid, better balanced with the return of Fernando to the midfield, of Chalmé on one side of the defense while waiting for Planus in the centre or the debut of the Brazilian striker André, the Bordeaux players are formidable warriors in the aerial domain and on set pieces. These forces often allow them to obtain positive results. Do not forget that the striker Modeste has scored as many goals (8) as Lisandro and Gomis. Let us not forget that Carrasso is in the France squad and that Plasil has a laser guided right foot from set pieces, helping him find his team-mates.
OL know that these games against Bordeaux are never quite like the others. We remember the recent struggles for the title or the quarter finals of the UEFA Champions League. It will be different on Sunday night. OL need the three points to get going and stay in touch, or even catch up a little to PSG and Lille.
Apart from Ederson (on his way back) and Lovren (suspended), everyone is available. Lisandro will start the match, evidently. Beyond the return of the Argentinian, will Claude Puel take into account the match at Valenciennes when establishing his starting line-up or will he trust those who have slipped up in the North? It is a good bet there will be no wholesale changes, the opportunity, hopefully, for the former Bordeaux player Gourcuff to put in a great performance. "I have adult, responsible players, who will show it against Bordeaux ...." There is no reason not to corroborate the statements of the Lyon coach.