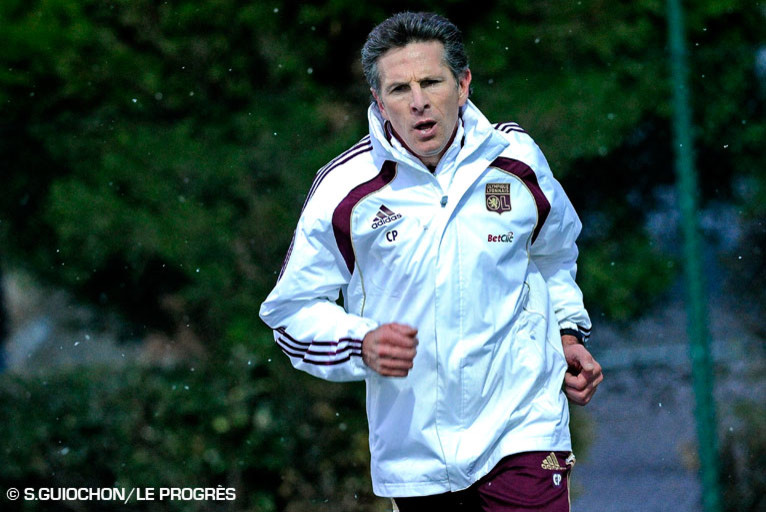 Bordeaux… Lisandro… Tigana… the month of February… such were the points discussed during the press conference of the OL coach…
INFIRMARY
"Nobody is out. Ederson has returned and is with the PRO2 squad. Things are going well. He should play with the CFA next week. He has regained all his strength. Otherwise, there were some little knocks during the week with a stiff neck for Delgado and an angina for Bastos. Both players will be in the group".
THE MATCH AGAINST TO BORDEAUX
"This team has had a difficult run. But we know what we can expect against this team of Bordeaux who have refound their smile and freshness. They have recovered players and have found new balanced by the presence of Fernando in the midfield. They are a solid group that scores a lot from set pieces. They have physical density. They have everything they need to do well and be more regular. It will be a tough match".
THE TWO DEFEATS IN A ROW
"Before Nice and Valenciennes, everything was going well. At Nice, we did not play a real cup game. We were weakened before the trip to Valenciennes, where we reacted after conceding two goals. We need to avoid this type of thing. It's never easy to lose. Players do not choose their games, but it's easier to play against Lille, Bordeaux, Saint-Etienne, Real ... We must be vigilant and be able to react as of Sunday. It is essential to have regularity, continuity. The characteristic of a great team is to tighten up when necessary. We still need to progress. We do not have the maturity to avoid the kind of games we faced in Nice or Valenciennes. I expect my team to be responsible. The defeat at Valenciennes should not put in question what we had built up, even if we can make mistakes. The group will demonstrate that they are adults against Bordeaux".
The month of February is a great month when you are a competitor
7 POINTS BEHIND
"It may be much or little. It depends only on us. More than that? We will have to pull off exploits left, right and centre. Whenever we have our backs to the wall, we still find more to give. February is a great month when you're a great competitor. And it will do us good to play more frequently. This can stop us becoming distracted. Gourcuff's remarks? I do not know in what context they were made and I will not comment on them. We know what we have to do. We need cohesion from everyone and then we can achieve great things. "
LISANDRO
"I liked his week of training, his entry against Valenciennes. He had the right attitude. It was in poorer form earlier this year. He has taken the steps to regain his form. We know the importance he has for the group. He has been exemplary. In general, I want the players to ask themselves questions. Nobody is exempt from having a duty of performance. It is quite simply normal".