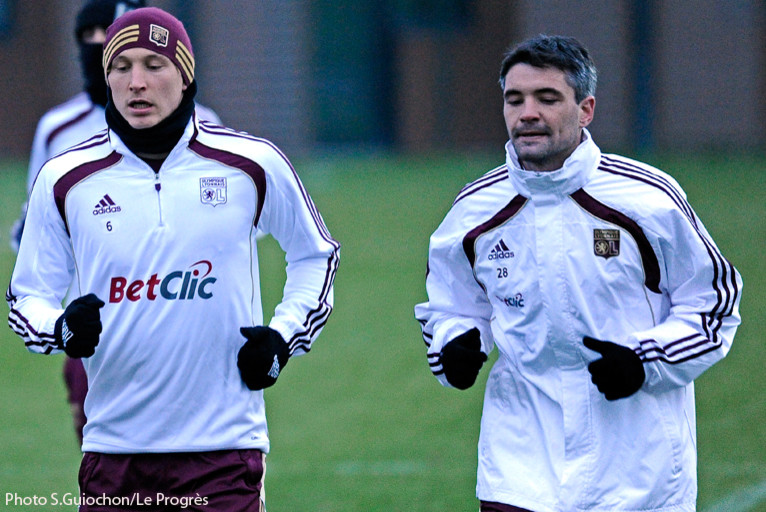 Almost a full squad, with the exception of Delgado, Bastos and Ederson, put in a physical training session on the pitches of Tola Vologe...
After a quick warm up, the players Gassama, Briand, Toulalan, Gourcuff, Kallstrom, Gomis, Cissokho, Pied, Reveillere, Gonalons, Pjanic, Grenier, Lisandro, Lovren, Cris and Real, took part in two different workshops. The first was dedicated to balance, changes of direction, acceleration and volleys at the end of the course. The second, consisted of a 5 against 5 opposition, with the goal of conserving the ball. The players made a turn over during the morning session, which lasted over an hour.
The goalkeepers Lloris, Vercoutre, Gorgelin and Hartock trained separately with Joel Bats. Only Hartock joined the rest of the squad for a session of volleys.
Next training session, this afternoon at 16h00.