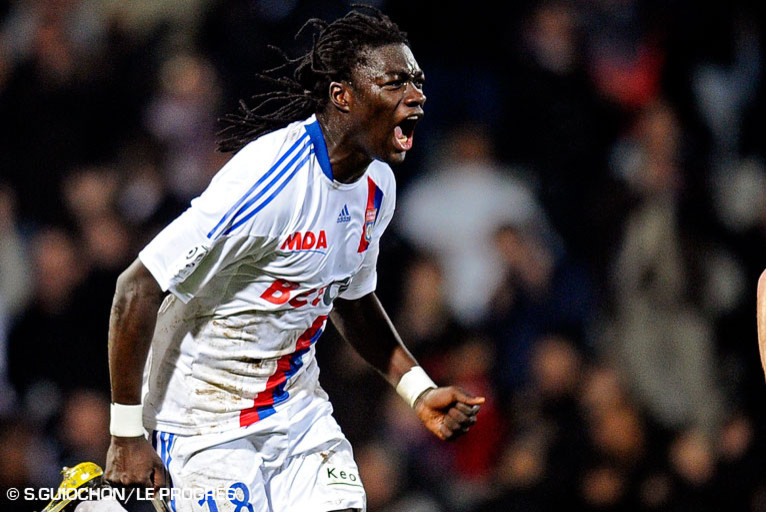 The netizens of OLWeb have chosent the Lyon centre forward as player of the month for January...A look back on the performances of this attacker who has become an essential part of the team...
He came in ahead of Lloris and Bastos in the survey. "Bafé" is therefore the Lyon player of the month of January for the OL netizens. During the first month of 2011, the number 18 has played 4 games in the starting line-up, or 328 of 390 possible minutes. He has shot 13 times. He scored 2 goals (a left foot effort and a header) from his 4 shots on target. He had, in addition to his 2 goals, 6 clear chances in front of goal. He scored his 2 goals against Lorient with that famous left foot goal from outside of the penalty area.
As for several weeks, "Bafé" weighed on opposing defenses. He offered solutions to his partners through his movement, his positioning and capabilities of holding onto the ball. He more often than not won his duels, more than 60% for example in Nice where he could have scored two goals without the brilliance of Letizi from a shot at close range or with a little more precision on his other attempt.
Finally, a statistic which shows the growing importance of the former St Etienne player: "Bafé" has been in the starting line-up on 21 occasions this season in 30 games, a ratio of 70% against 56% last season. As a reminder, he has also always been on the team sheet since he arrived at OL, or 86 times!