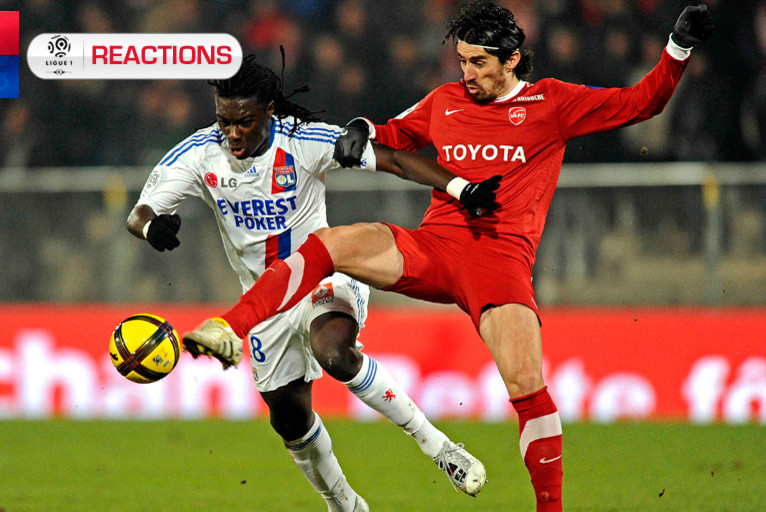 Reactions from the players and staff after the defeat (2-1) away to Valenciennes.
Jean-Michel Aulas
We handed out the sticks to have ourselves beaten with. The match, though not exciting, was well controlled by OL in the first half. In the second half there was the valid penalty decision which seemed to give us a blow to the head. We then struggled to position ourselves in defense. Being led 2-0 meant it became impossible mission to level the score even if we were not far from it. It is a disappointment. It is an away game. We know that Valenciennes had beaten Marseille here and are comfortable against the big teams. The two games coming up against Bordeaux and St Etienne will be crucial. The objective is to take six points in these two games otherwise we will fall far behind and will not achieve our principal goal.
Pape Diakhaté
We fell back into our bad habits. I think we started the match well and were able to control our opponent. We insisted on it earlier this year, learning to put in two identical halves. Since Nice we cannot do it, I do not know why but this is not normal. We lost this match in 15 minutes. Then we pushed on but ... We need push ourselves harder. We must get back to basics.
Claude Puel
We did not play at our level. We failed to let go. We put in an average first half hour. You could feel that both sides were tense. The last fifteen minutes of the first period were better, we managed to create chances. At the start of the second period we just weren't there. We often have difficulties at the start of the second half. Valenciennes put in a good game but we put them in the best situation. We let them hope. It is a defeat. We'll have to be much more constant and let go early in the game, something we have trouble doing.
Jérémy Toulalan
We had some control in the first half. Unfortunately we did not have many opportunities and we lacked a cutting edge. I made a mistake for the penalty. I was convinced I was going to get the ball with my tackle. Afterwards, it is difficult to perform when you are behind in the scoring. We were once again forced to react. We have a very tough month of February so we will have to refocus and get back to work.