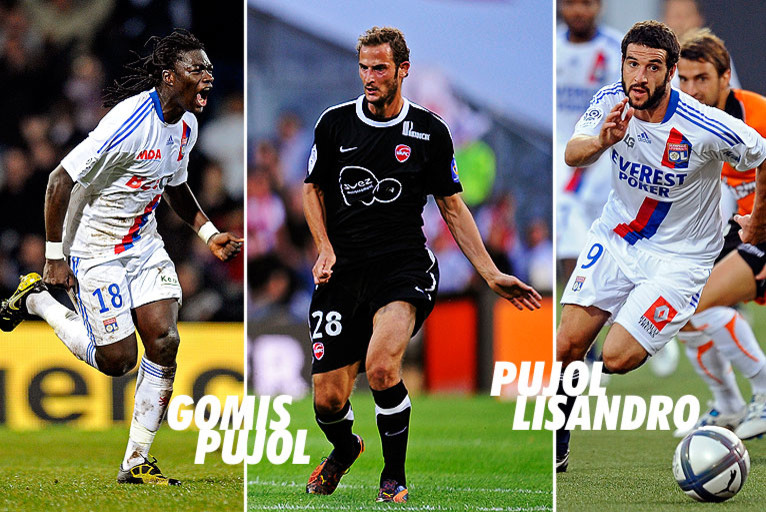 Taking into account the goalscoring statistics of the Valenciennes player Pujol and the two OL men Gomis and Lisandro, these players could have an importance on the final result...
On one side there is Pujol, 7 goals, including 6 from open play (the seventh coming from a free kick). 7 goals from 30 shots. 7 goals from 19 shots on target. The striker is one of the L1 players who takes the least chances against his playing time which is 17 games for 1470 minutes played. Three goals were scored from headers. 5 have been scored at home. 6 inside the penalty area. 2 double hauls, 3 goals in the first half and 5 after halftime. Without going into detail, Danic has scored 6 goals without being specifically listed among the top scorers. The two men have scored 13 out of the 22 goals scored by their team in the league (59%).
On the other there is Gomis and Lisandro. Gomis has scored 8 goals from 47 shots including 17 on target. He has scored 7 goals in open play, with three headed goals. 4 at home and 4 away. 8 goals in 20 games played and 1299 minutes. 7 goals in the penalty area. 3 double hauls, 4 goals per half.
Lisandro has scored 8 goals from 28 shots including 13 on target. 7 goals from open play, the 8th coming from the penalty spot. One headed goal. All of this from 955 minutes played. 7 goals inside the penalty area. 3 goals at home and 5 away. 2 double hauls, 5 goals in the first period and 3 after the break. The two men have scored 16 of the OL's 29 goals (55%).


Other long distance duals include set pieces. Valenciennes have conceded 51% of their goals from set pieces and OL 44%. Very high figures compared to the national average of 30%. As for goals scored from set pieces, the percentage is lower: 14% for the northeners and 23% for Lyon.
Finally, if the northerners and Olympians concede significantly more goals in the second half, respectively 67% and 71%, OL score their goals almost equally between the two halves while Penneteau and his teammates score 68% after the break.