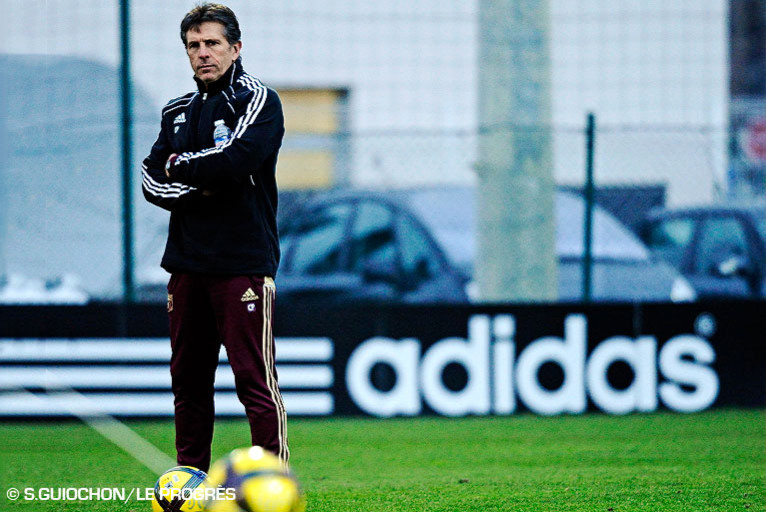 Talk was mainly centred on the match against Valenciennes...but also the elimination in the Coupe de France at the hands of Nice...
INFIRMARY
"Kolo and Pjanic underwent surgery on their wisdom teeth early in the week. We will take a look at them on Friday. Lovren will also be operated on this week. Ederson continues to progress well. He will soon start playing with the group. His return to action? He will do it gradually with the CFA.


What's your analysis of this elimination from the Coupe de France?
"In Nice, the performance was not consistent with what we must do collectively and individually. There were not the demands that we must show every time. It is a call to order. We must learn from it. There is a requirement as far as regularity is concerned whatever the opponent. I expected more from some players, it's true. This shows that we are still under construction. This game was a nice wakeup call. We know that these cup games are always special. But the elimination does not undermine the ambitions of the club. The championship did not suck up all of our energy".
How do you see this match in Valenciennes?
"The last two games at Valenciennes have been special. This game will be similar to that against Nice. We will have to be vigilant against this team for several reasons: the quality of this group, the uncertainty about the state of the pitch, the public ... We cannot afford to dawdle on the road compared to our competitors. Each match will be a match to win. For this, when we have one game per week, we must remain constantly focused".
Will the suspension of Lovren change something for you?
"No. We have three good players for two positions. And we need any of these three players".
Are Lille the favourites for the title?
"They remain one of the favourites. They have all the characteristics to be a contender. Let us not forget that they have a 4 point lead. They will have to be caught. We must stay within range of the top of the table to position ourselves for a place in the final sprint".
The transfer window?
"We will see if there is an opportunity to send Belfodil out on loan that is interesting for him and the club".
Are you following the dossier on the future stadium?
"I am indeed. It is important to show the progress of the project. It is a coherent and very important project for the future of the club".