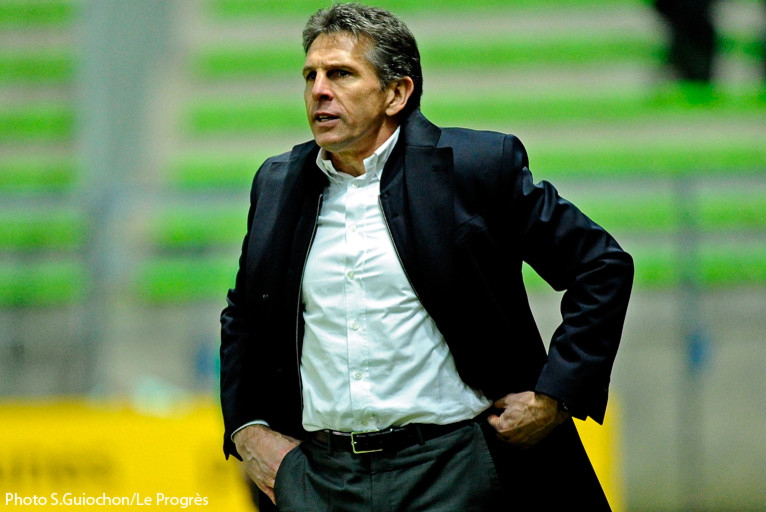 After training, Claude Puel presented himself in front of the gathered press, the occasion for him to speak of his team and the Coupe de France…
The pro squad
Everyone is ready except Ederson but he is coming back gently. Having the entire squad available is very positive. This period with a game a week is always special, we will quickly resume an intensive rhythm with a game every three days, we must prepare ourselves physically throughout the month of January in order to be competitive.
The choice of starting players
It's never easy to choose the starting line-up. These are choices that can be painful, especially for players who are not selected or who are on the bench. But this is part of the job and it must be accepted. There will not be any major changes regarding the composition of the team on Saturday against Nice. A player who does not start or is not on the team sheet has a hard time dealing with it and that is normal. They are all competitors, but those who win the matches are often players who come on because they can: help hold onto the score, to make a difference or push to get the points ... It is important that players feel concerned and that they are also considered. The players are professionals, it's part of their job they should not feel the difference because it is through them that we can have regularity and performance over the long term.
Coupe de France
Playing against a team from the L1 requires great concentration. We will have to be very solid and well involved to continue the journey. Psychologically the approach to the game is easier to prepare than when playing against teams of three or four divisions below ourselves. In fact it is easier to play a CFA2 away from home than a Ligue 1 side.
The Coupe de France is an objective but we must be careful, many teams are still involved. We do not say that playing against inferior level teams is easier. We know that in this competition the motivation is extreme and can transcend all teams.
In terms of players and playing time nothing has been determined yet but we can imagine that if we remain in this competition some players could make their entrance to spare others. Rémy Vercoutre for example, could gain playing time.
Concerning the encounter on Saturday, we must go through against Nice. We already managed it against Caen. We minimized our performance for this game, but we are well motivated and concentrated, the physical and psychological aspects are preserved because there is no sequence of games ... There is a lot of quality in training, everyone is in tune and gives their all.
Jérémy Toulalan
I think he is in form and getting better. Physically he is stronger. I appreciated his first two games of the year, the first at Caen was structured and the second was in the same vein. He is in his best position, disciplined, technically clean, he started this year very well.
Vaulx-en-Velin
They have had a good run. They deserved more media coverage. Playing against Rennes is extraordinary for them I hope they put in a good match. Why do not hope to see them in the next round...