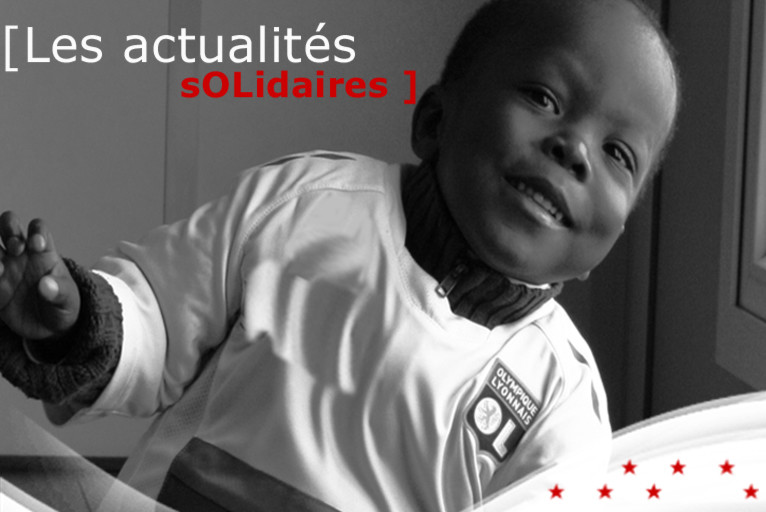 Read the latest sOLidarity news of the associations supported by the OL Foundation.
Headlines
- Discover the engagement of Pachamama, the association supported by Hugo Lloris and Jérémy Toulalan.
- Bafé supports the association Quai des Ludes, he made a visit to the refugee hostel Aralis.
Zoom on
Jérémy Pied meets the youngsters from Décines
Within the framework of the operation "Respect On All Terrains" set up by the Football Foundation, Jérémy Pied visited the club UGA Décines so that he could talk with the young members who were present.  (read here)

1st edition of Jobs&Cité Kfé with Pape Diakhaté!
For the first time an operation Jobs&Cité Kfé was put in place by the cinema Pathé Vaise on Tuesday the 14th of December. An offspin of the Jobs&Cité Stadium operations, Jobs&Cité Kfé is an operation dedicated jobs and put in place by the Cabinet Nes&Cité. (read here)
The youngsters of Sport in the City trained in the gestures which can save
Over the course of two days, 20 young girls and boys from the programmes « L in the City » and « Jobs in the City » received training in the gestures which can save lives at the site « Campus Pro » of the association Sport in the City at Vaise. (read here)
To come
OL to visit HFME
On Thursday the 20th of January, Rémy Vercoutre, Miralem Pjanic, Michel Bastos, Sandrine Bretigny and Louisa Necib will visit some children who have been hospitalized in the Women Mother Child Hospital with the association doctor CLOWN!