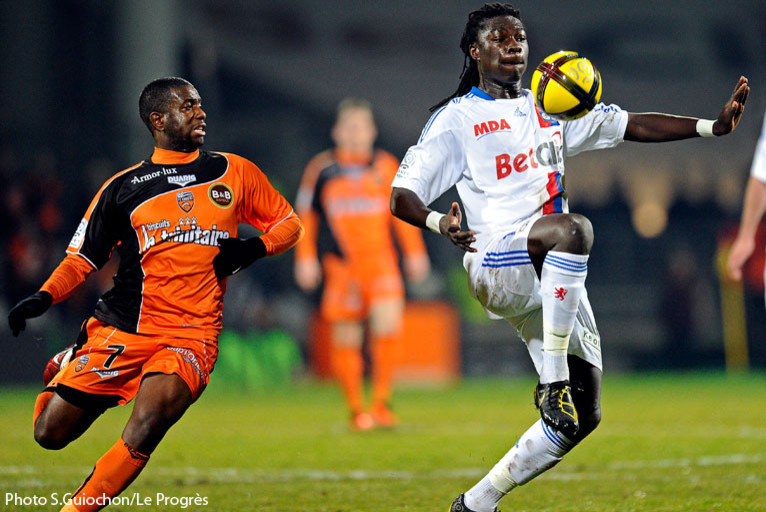 Lyon won their match against Lorient in style...All the other title chasing sides won as well...
There were no errors at the restart of the championship. Lille, PSG, Rennes, Lyon and OM were all victorious. Lille having won away from home. Solid nerves are going to be necessary with each league match from now on. They will be required if any of these contenders drop points. They will still be needed not to fall into euphoria with slight improvement or in the case of status quo. These long distance duels which will become direct confrontations during certain days promise a great deal.
It would take a clever man to predict who will win this championship? Certainly, regularity will pay, but the champion is he who will beat his competitors? Will it be the side that manages maximum points against the smaller sides? To date, Lille have taken only two points against the four teams that follow them against 6 for Lyon and PSG. To date, against last placed Arles-Avignon, Lyon is the only team not to have taken full points, with the draw brought back from Avignon.
This championship may take a different turn when PSG, OM, Lille and OL will have to fight on the European stage. Beware of overheating! PSG are, for example, still in the running in 4 competitions.
On Saturday, Lyon easily took the measure of a disappointing Lorient side to the point that Lloris, as against Caen, did not have any work. We greatly appreciated the collective and individual expression. OL were solid and able to alternate their style of playing. There was a certain amount of collective flamboyance, as on the third goal and personal achievements like the strikes of Gomis and Källström converted into goals after set pieces (an opposition throw-in and a cleared free-kick). Like those of Gourcuff, Gomis and Lisandro which came close to finding the target. Toulalan looks set to regain his true level. Gourcuff made a good first step by playing higher up the pitch and more simply, having regained eye on set pieces ... As for Gomis, he has decidedly taken a nice step up. He scored his third double of the season, while weighing intelligently on the opposing defense. What a target man shooting 4 times in this encounter with only 4 goal scoring opportunities!
This group, which signed its biggest win in the league, should have a bright future as long as injuries do not come along. A group that has signed a 13th game without defeat in a row and have taken 29 points from a possible 39! An average of 2.23 points per game. But, there is no time to enjoy it, with the complicated trip away to Nice in the last 32 of the Coupe de France before heading to Valenciennes. Nice, and the team from the north, both need to redeem themselves. In Week 21, it is of note that PSG will travel to Avignon, that Lille are at home to Lens, while Marseille will go to Monaco and Rennes travel to Sochaux ... Another day of transition? Not easy to say... This championship is really undecided.