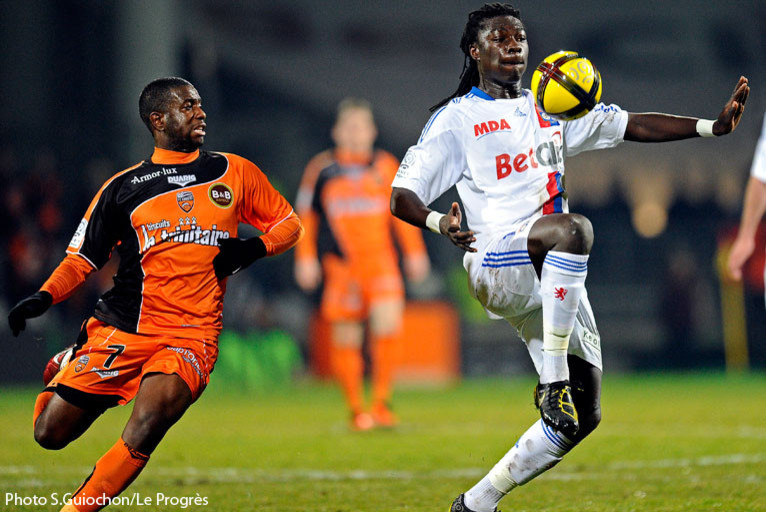 The OL forward has been in the starting line-up for the last 10 matches in the Ligue 1...Scoring 6 goals in the process...An ever-present player...
Gomis is on the front of the stage. The OL attacker has indeed confirmed his talent at the post of centre forward, so much so that he has been in the starting line-up during the last 10 league matches, after having been five times previously. Bafé is the only outfield player to have competed in all 20 L1 games.
During the past 10 matches, he scored 6 goals from 31 attempts (13 on target). 6 goals of the 18 scored by OL. While he had only registered 2 goals in 18 shots before.
Goalscorer but also a huge target man for his partners now with the ability to keep the ball or to play off passes. We saw it again against Lorient, Bafé is often able to find the right position, to find his place, in relation to opposing defenders.
In all competitions, the OL n° 18 has scored 9 goals in 69 attempts. He had scored 15 last season including 10 in the league. 15 goals from 115 shots (10 goals in 88 shots in the L1). He is at exactly the same ratio goal/attempt as last season, but in the last ten league matches, he has been much more realistic with 1 goal every 5 attempts.
It is of note that this player has never been injured since he arrived at OL, nor suspended. He has systematically appeared on the 85 team sheets and played 80 games! Nobody has done better at OL (Lloris has played the same number of games). Bafé ... is a rock.